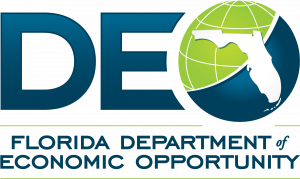 Florida Department of Economic Opportunity Executive Director Ken Lawson today issued the following statement in response to Governor Ron DeSantis' 2020-2021 budget recommendations:
"We are very grateful for Governor DeSantis' commitment to Florida's communities by making smart, strategic investments in our state. Through the Florida Job Growth Grant Fund, our agency is able to make recommendations to the Governor for opportunities to develop a highly-skilled workforce and to enhance infrastructure that attracts businesses, creates jobs, and promotes economic growth.
"I applaud the Governor's commitment to finding smart solutions for affordable housing throughout our state. Governor DeSantis' vision for Florida is bright and his budget recommendations ensure all of our communities are destined for success."
About DEO
The Florida Department of Economic Opportunity combines the state's economic, workforce and community development efforts, expediting economic development projects to fuel job creation in competitive communities and promote economic resiliency. For more information, including valuable resources for employers and job seekers, please visit floridajobs.org.