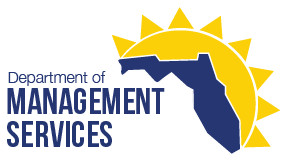 Florida Department of Management Services Secretary Jonathan Satter today issued the following statement in response to Governor Ron DeSantis' 2020-2021 Bolder, Brighter, Better Future budget announcement:
"Governor DeSantis' budget reflects his commitment to increase government efficiency, drive health savings, and advance Florida's technology landscape and emergency communications operations. I applaud his leadership on delivering a more effective government that provides the best value to Florida taxpayers. We look forward to working with the Legislature, customer agencies and our partners to continue delivering results that reflect Governor DeSantis' vision for an innovative, resilient and tech-centered state." 
About DMS
The Department of Management Services (DMS) is the primary business and workforce services provider to Florida Government. DMS is proud to serve those that serve Florida, working every day to create efficiencies, value and sustainable cost savings for Florida taxpayers. DMS staff take pride in providing excellent customer service and supporting agency priorities through innovation and technology.