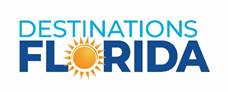 "Today, Governor Ron DeSantis released his 2020-2021 budget proposal and in it, recommended that VISIT FLORIDA be reauthorized and continually funded at $50 million each year.
First, on behalf of Florida's tourism and hospitality industry, we want to thank Governor DeSantis for his support and for recognizing the vital role VISIT FLORIDA has in continuing to grow an industry critical to Florida's future.
Florida's tourism industry is a major source of revenue for the state and local communities and the industry is one of Florida's largest employers. It's the reason why Floridians don't pay an income tax and how we can all enjoy a low tax base.
Having a state tourism promotion agency like VISIT FLORIDA enables our state to promote the Florida brand more broadly on the national and international levels, all while supporting the state's small and medium-sized markets' efforts.
We are heartened by the support of Governor DeSantis and will continue to work with Florida's leadership to share the value Florida's tourism industry brings to our state."