By Tenae Taylor
Florida A&M University (FAMU) continues its efforts to enhance safety on campus with new security features.
There are now license plate readers at all entrances, fencing on the west and east side of campus and new crosswalk devices in place. For drivers who violate any of the campus codes or traffic laws, the new license plate readers can now detect and monitor them.
Campus security will always be a top priority at FAMU, said William Hudson Jr., Ph.D., vice president of Student Affairs.
"We will reevaluate it each year to make sure we are looking at the newest and the best and the brightest way to help with campus safety," Hudson said.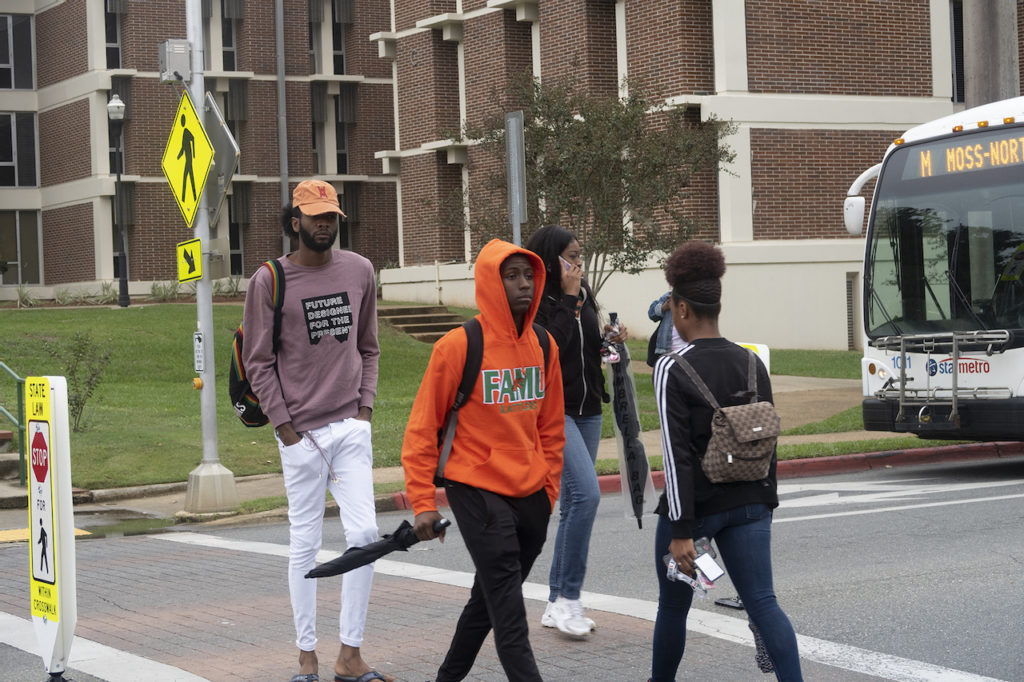 The University will have 762 additional cameras on campus along with door access control systems to remotely lock the campus down in the event of an emergency. FAMU is also working with the city of Tallahassee to reroute traffic on Wahnish Way from Gamble Street to Okaloosa Street, according to FAMU Police Chief Terence Calloway.
"It is our responsibility to ensure the safest environment where our faculty, staff, visitors and students can live, work and study," Calloway said. He urged students to educate themselves on safety and to speak up if they see something suspicious.
The University has also invested in improvements designed to safeguard students who are crossing Wahnish Way and other streets on campus. There are new glowing pedestrian signs and bright orange reflective poles dividing the roads at FAMU. They are more visible from a distance than the previous white lines on the road that could only be seen up close. With the installment of blinking crosswalk signs, pedestrians may now also alert drivers when they are crossing with the push of a button.
"Dr. Robinson and Dr. Hudson have always stressed a safe campus and we are taking additional measurements to ensure our campus is safe," said Calloway. "The reaction to the new signage has been positive."