The Coggin College of Business (CCB) at the University of North Florida is one of the nation's most outstanding business schools, according to The Princeton Review, who chose 249 business schools from across the country for its 2020 business school ranking.
"The Coggin College is pleased to be recognized as a 'Best Business' school by Princeton Review for the 13th consecutive year," said Dr. Mark Dawkins, CCB dean and professor. "This honor is a testament to the dedication of our students, faculty, staff, parents, donors and corporate partners. Our graduate enrollment has increased 70% in four years, and we look forward to continuing to provide outstanding talent to North Florida and the nation."
The Princeton Review's best on-campus MBA list, used to compile the "Best Business Schools" list, was determined by a combination of factors including institutional data such as career outcomes, admissions selectivity and academic rigor as well as business school students' survey data covering topics like academics, career prospects and campus diversity.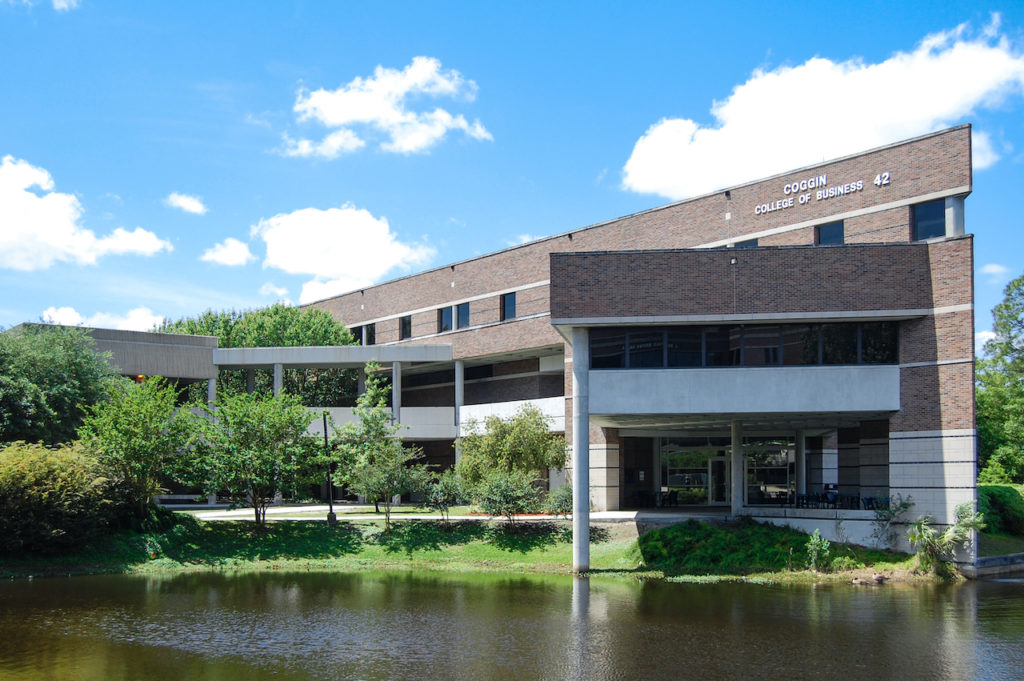 UNF was also recently honored as a "Best in the Southeast" by Princeton Review in the "2020 Best Colleges: Region by Region" website feature.
Students who took part in the survey described UNF as "the best school in Jacksonville." Students praised the University for small class sizes, numerous online course opportunities and evening classes for those students with full-time jobs. "I went here as an undergrad," one student said, "and had the best experience with the teachers and students. It was an easy decision to continue my (graduate) education at UNF."
For more information on the "Best Business Schools" list, view the complete 2020 rankings and methodology.
With more than 3,800 students, Coggin College's mission is to educate and develop business professionals through rigorous, relevant accredited degree programs offered by faculty devoted to student learning and engaged in scholarly activities.
Since 1976, the Coggin College of Business has been accredited by the Association to Advance Collegiate Schools of Business, the world leader in accreditation for business education. Only one in five business schools are awarded the accreditation, which honors the best programs in the world.
The Princeton Review is a leading tutoring, test prep and college admission services company. Every year, it helps millions of college/graduate school bound students achieve their education and career goals through online and in-person courses delivered by a network of more than 4,000 teachers and tutors, online resources, and its more than 150 print and digital books published by Penguin Random House.
UNF is a nationally ranked university in Jacksonville, Florida, that is nestled on a beautiful 1,300-acre nature preserve, featuring six colleges of distinction as well as nationally recognized flagship programs, with 56 bachelor degree programs and over 75 areas of concentration.