Florida A&M University (FAMU) President Larry Robinson, Ph.D., made a pitch to hundreds of Hillsborough County high school students Thursday to make the state's only public historically Black College or University (HBCU) their top choice for higher education.
"Where ever you want to go in life, FAMU can light that pathway," Robinson told his youthful audience at Jefferson High School in Tampa. "We have outstanding academic programs, alumni, internships and research opportunities that will help prepare you to compete with anyone. We are investing in your future."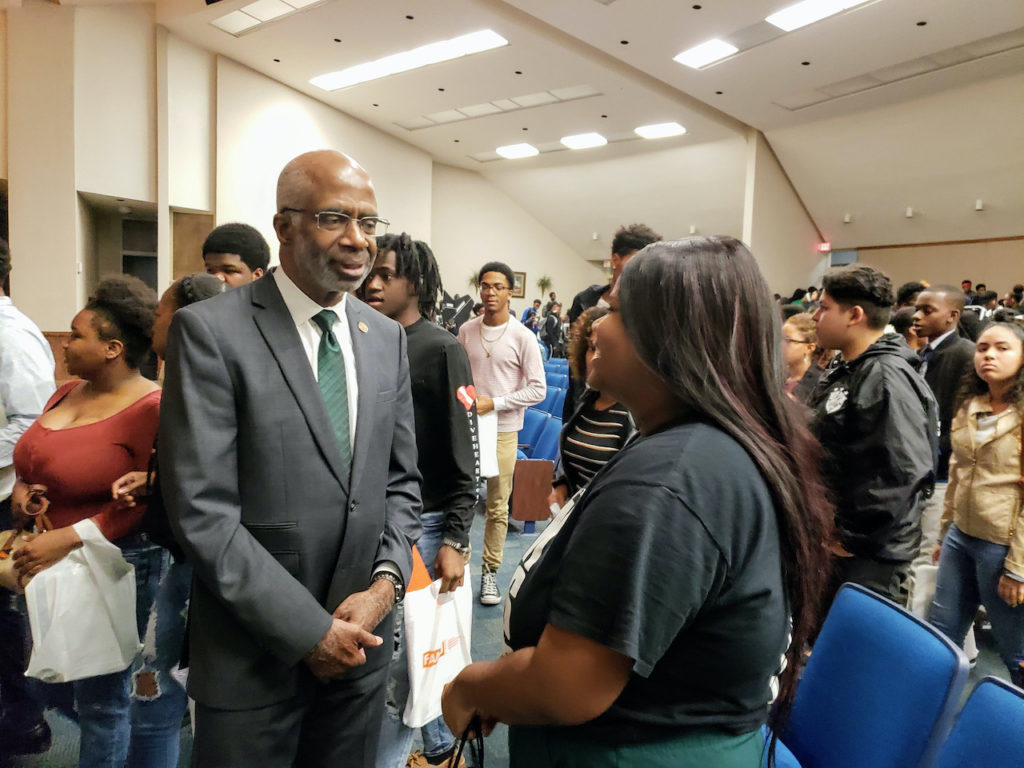 Most of the University's schools and colleges staffed recruiting tables. During the event, Tampa-area students who have applied to FAMU or received $1,000 incentive scholarships took the stage alongside Robinson to do the Rattler's famous "Strike."
A recruitment event was held Friday in Orlando as part of activities leading up to the Florida Blue Florida Classic.
The Tampa Bay area is a fertile recruiting ground for FAMU. Of the University's 9,600 students, 212 are from Tampa.
"The Hillsborough District is a great partner in the recruitment of scholars from the Tampa area," said William Hudson, Jr., Ph.D., vice president of Student Affairs. "Over 500 students were in attendance as we recognized the early acceptances and several scholarships were offered by the deans of the School of the Environment, College of Agriculture, and the School of Journalism & Graphic Communication."