Representative Dan Daley (D-Coral Springs) and Representative Scott Plakon (R- Longwood) have filed HB 621, 'Allie's Law.'This legislation is named after 4-year-old Boston Terrier, Allie Heine, from Orlando. Allie suffered abuse at the hands of her previous caretakers, and while the horrific circumstances were recognized by a veterinarian, the abuse was never reported.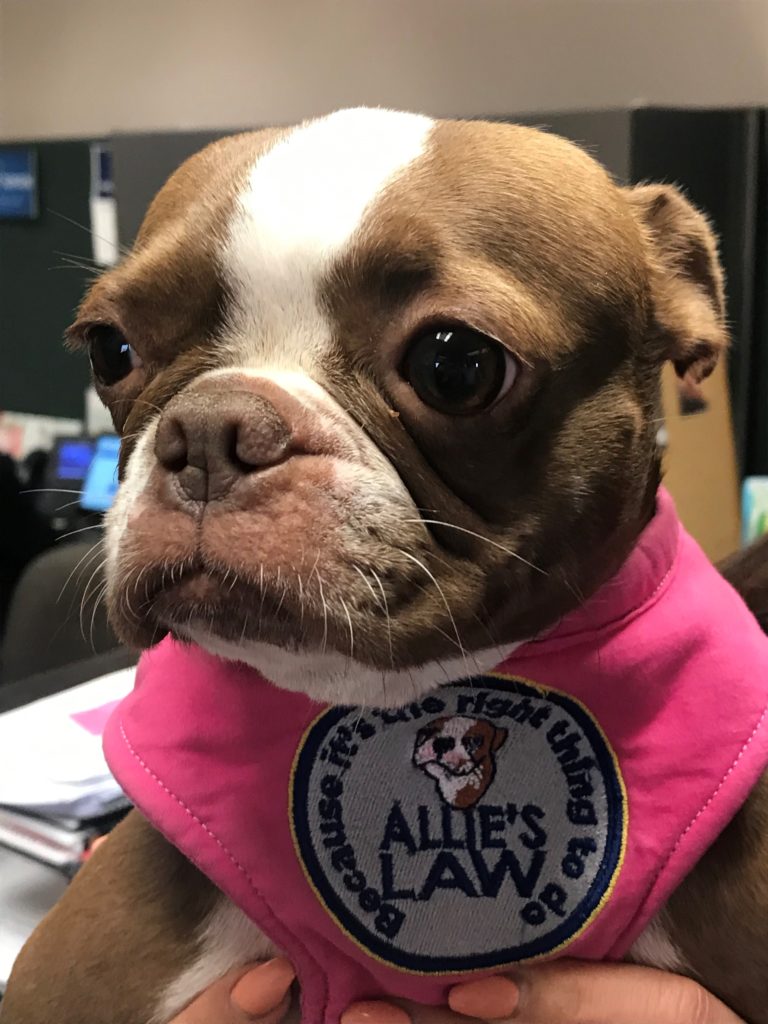 This legislation would require a veterinarian to file a report for further investigation if they have cause to believe abuse is occurring. In the Senate, a similar measure, SB 1044, has been filed by Senator Jason Pizzo (D- Miami).
"The cycle of abuse must end. Animal abuse is an indicator that a home is not safe and is usually correlated with family dysfunction including domestic, child, and elder abuse. I am honored to work on this bipartisan legislation this year in Tallahassee and intend on working to stop the unfair treatment of innocent animals and to break the cycle of abuse," said Representative Dan Daley.