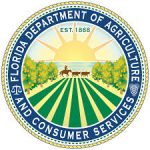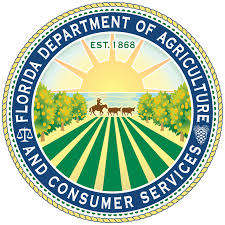 Commissioner Nikki Fried and Representative Javier Fernández (D- Miami) yesterday filed HB 809, which will close dangerous loopholes to help keep firearms out of the hands of bad actors and enhance standards to further improve the Florida Department of Agriculture and Consumer Service's Concealed Weapons Licensing Program.
"Since taking office, we have fixed many of the concealed weapons program's issues — increasing accountability by ensuing all background checks are completed, while improving efficiency in application processing times," stated Commissioner Nikki Fried. "But there's still work to be done and ways we can enhance this program. Right now a dangerous loophole exists which could allow individuals who have committed felonies in other states to slip through the cracks — fingerprint retention will help solve this problem and keep guns away from people who shouldn't have them. These program enhancements will allow us to build on our accountability and public safety initiatives, while ensuring the program functions efficiently."
The proposed legislation includes the following changes:
Requiring fingerprint retention for concealed weapons license renewals which will close the dangerous loophole of applicants that have committed crimes in other states. Currently, the Department does not have the ability to retain fingerprints for individuals applying for concealed weapons licenses. Retaining this information will allow the Department to immediately access criminal history information on applicants who have committed crimes in other states, streamlining the background check process and increasing public safety.
Reducing the license renewal period from seven years to five, the maximum length for which the federal government will allow fingerprint retention.
Requiring a firearms training or safety course for license renewal, to ensure that everyone granted the statutory right of carrying a concealed weapon is properly equipped to exercise that right.
Provides more than 10% reduction in renewal fees by reducing the fee from $45 to $40.
"Commissioner Fried and I are committed to cleaning-up the state's concealed weapons program, while she has made great progress, legislative action is required to bring further improvements to the accountability and safety of the program," shared Representative Javier Fernández. "Right now, the potential disqualifying information of crimes committed out of state is a dangerous blind spot that this legislation will fix with a fingerprint retention system, helping keep weapons out of the wrong hands."
The Florida Department of Agriculture and Consumer Services oversees over 2 million concealed weapons licenses. Since taking office, Commissioner Fried has implemented changes to the Division of Licensing to remedy failures of oversight by the previous administration, including new accountability and oversight measures, and new leadership and additional personnel, to ensure applications are processed and all background checks are performed. As a result of these changes, application review times have been reduced by up to 98 percent.