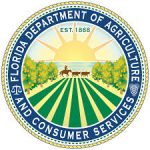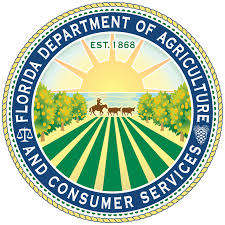 The Florida Cabinet today voted to appoint Russell Weigel as the new Commissioner of the Florida Office of Financial Regulation (OFR). Commissioner Nicole "Nikki" Fried did not participate in the vote due to concerns over the search and candidate selection process and a lack of confidence in the finalists considered. Commissioner Fried offered the following statement:
"I'm disappointed that it's been over 200 days that the Office of Financial Regulation has been without leadership. The agency has suffered due to the lack of an Interim Commissioner — there are crucial vacancies that have needed to be filled for some time.
"Several times, I called for an experienced veteran from within the agency to be appointed Interim Commissioner. Since August, I have asked that Greg Oaks, the Office of Financial Regulation's Director of Consumer Finance and a trusted 26-year veteran of the agency, be considered. A veteran at the helm could have kept the agency moving forward and functioning as we performed a thorough search for the best possible permanent Commissioner.
"I am glad that the Office of Financial Regulation will finally have leadership, but I wish this had been a more transparent process. While I appreciate all applicants for the position, I am not confident that the most-qualified applicants were among the final candidates. Because of these concerns, I did not participate in today's vote to appoint a new Commissioner.
"But I look forward to working with Commissioner Weigel and all OFR staff to see the agency run in the manner that Floridians deserve."
After process and transparency concerns, Commissioner Fried did not participate in the July vote to terminate the employment of Ronald Rubin, the former OFR Commissioner.
In August, noting that OFR had been without a Commissioner for over 100 days, and no vote had been scheduled to appoint new leadership, Commissioner Fried called for a special meeting of the Cabinet to appoint an Interim Commissioner and to consider Greg Oaks, OFR's Director of Consumer Finance, for the position.
Following up on her previous letter to her Cabinet colleagues, Commissioner Fried again sent a letter in November calling for the appointment of an Interim Commissioner.