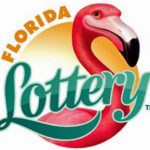 This holiday season, the Florida Lottery is reminding players, retailers, and the public to help prevent underage gaming by supporting responsible play.
"As the holidays approach, we urge players to enjoy our games in a responsible way as they spend time with family and friends," said Florida Lottery Secretary Randall Hunt. "Lottery tickets are great gifts and stocking stuffers, but only for those 18 years and older. We will continue to do everything we can to encourage players 18 and older to view our games as a form of entertainment with the added benefit of enhancing education."
The Florida Lottery is committed to increasing awareness of underage gaming issues to consumers, retailers and other stakeholders. Our games are designed to be a fun, low-cost form of entertainment that can make a great stocking stuffer for players 18 or older. Lottery games are not child's play, and it is imperative players remember to gift responsibly this holiday season. For more information and other tips to protect yourself, please visit flalottery.com.
ABOUT THE FLORIDA LOTTERY
The Florida Lottery is responsible for contributing more than $36 billion to education and sending more than 840,000 students to college through the Bright Futures Scholarship Program. The Florida Lottery reinvests 97 percent of its revenue back into Florida's economy through prize payouts, commissions to more than 13,000 Florida retailers and contributions to education. Since 1988, Florida Lottery games have paid more than $66.9 billion in prizes and made more than 2,800 people millionaires. For more information, please visit www.flalottery.com.