The University of North Florida will honor a senior with an exceptional record of volunteerism when it hands out more than 1,100 degrees Friday, Dec. 13, during fall commencement at the UNF Arena, Building 34.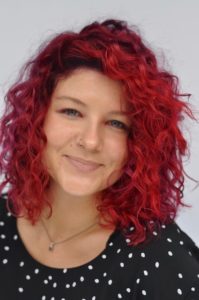 Senior Madison Brantley will be recognized as the recipient of the Senior Service Award, presented by the UNF Alumni Association to a graduating senior for outstanding volunteer service to the University or community. A St. Johns County resident who attended Bartram Trail High School, Brantley will graduate from the College of Arts and Sciences with a Bachelor of Arts in Psychology and minors in ceramics and political science.
While maintaining a 3.74 GPA, Brantley has been a difference maker both on campus and throughout Jacksonville. By introducing her Drink Smart Campaign to UNF, she took the initiative to tackle the difficult problems of sexual assault and rape on college campuses. The purpose of the campaign is to educate students on the importance of consensual sex and safe drinking. In addition to reaching over 150 students through one event, Brantley created Drink Smart cards that test for the two most common date rape drugs. Over 5,000 of these cards have been distributed on campus.
Off campus, Brantley spent her final semester interning as a Rape Recovery Advocate with the Women's Center of Jacksonville. Advocacy Core Training with the Florida Council Against Sexual Violence taught her how to work with specialized victims and identify human trafficking. With the Women's Center, Brantley assists survivors over the hotline as well as in person during forensic exams, interviews and intake paperwork. To add to her accomplishments, she is now working on creating a pamphlet targeting incarcerated survivors of sexual assault to provide information on resources available to them during their recovery process.
Brantley plans to return to UNF to pursue a master's program in clinical mental health counseling and a certification in mental health sexology. She intends to specialize her degree with a focus on trauma-based counseling for sexual assault survivors and hopes to continue as a volunteer at the Women's Center.
The ceremony for the College of Computing, Engineering and Construction and the College of Arts and Sciences will take place at 10 a.m. The ceremony for the College of Education and Human Services, the Coggin College of Business and the Brooks College of Health will take place at 2 p.m.
The University expects to award a total of 885 bachelor's degrees, 179 master's degrees and 52 doctorates this term. Including the fall 2019 graduates, UNF has issued a total of 82,251 bachelor's degrees, 20,389 master's degrees and 889 doctorates since first opening its doors in 1972.
UNF is a nationally ranked university in Jacksonville, Florida, that is nestled on a beautiful 1,300-acre nature preserve, featuring six colleges of distinction as well as nationally recognized flagship programs, with 56 bachelor degree programs and over 75 areas of concentration.