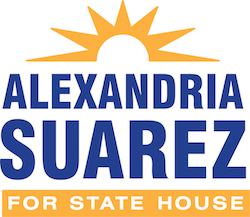 Alexandria Suarez issued the following statement today:
"Yesterday, I was troubled to read an article in the Miami Herald that reported fake letters had been sent out to try to discredit and smear one of my opponents in the House District 120 race.
"There is no place for these types of dirty tricks in any campaign, and I call on the Florida Department of Law Enforcement and the Monroe County State Attorney's Office to fully investigate this matter and bring those who did this to justice.
"We have been blessed with great leadership in Florida over the past 25 years, resulting in an economy and quality of life that are second to none. Success, however, always brings with it other challenges, and, my campaign will continue to be focused on protecting our natural resources, finding solutions to the housing problem, and improving traffic flows.
"Negative campaigning and untrue, fake attacks on any candidate diminish the debate over how best to tackle our issues and also dampen the faith that our voters have in the political process.
"Together, we can secure the brightest future possible for community."
ON THE WEB:  www.AlexandriaSuarez.org
Paid by Alexandria Suarez, Republican, for State Representative