Chief Financial Officer (CFO) Jimmy Patronis met with Federal Emergency Management Agency (FEMA) Acting Administrator Pete Gaynor in Washington D.C. this morning to discuss key disaster recovery and response issues impacting Florida.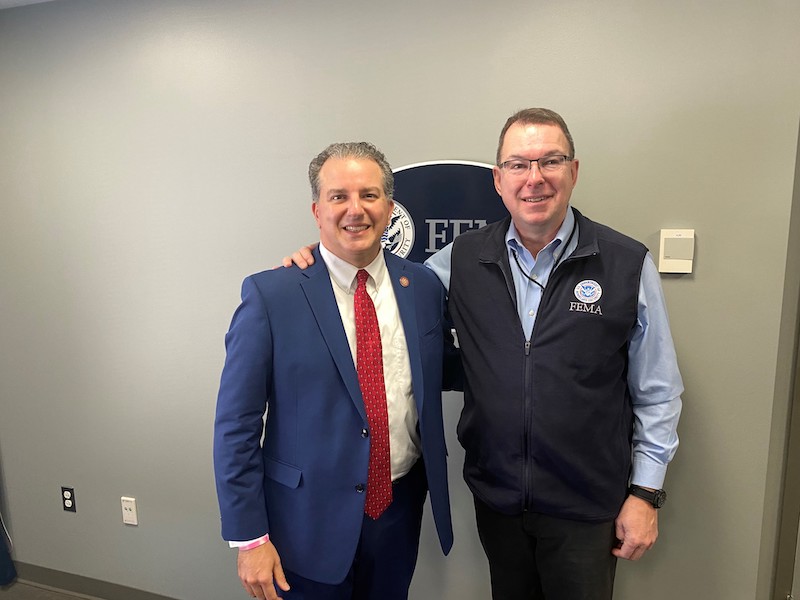 CFO and State Fire Marshal Jimmy Patronis said, "I was proud to meet with FEMA Acting Administrator Peter Gaynor today on issues most critical for Florida, such as flood insurance and hurricane response. Serving as our state's CFO, I've seen firsthand the devastating impacts of Hurricanes Irma and Michael, and I know building relationships with our federal partners in Washington is important for the recovery process."
About CFO Jimmy Patronis  
Chief Financial Officer and State Fire Marshal Jimmy Patronis is a statewide elected official and a member of Florida's Cabinet who oversees the Department of Financial Services. CFO Patronis works each day to fight insurance fraud, support Florida's firefighters, and ensure the state's finances are stable to support economic growth in the state. Follow the activities of the Department on Facebook (FLDFS) and Twitter (@FLDFS).