Chief Financial Officer (CFO) Jimmy Patronis provides three tips for small business success to help all small business owners. Florida small businesses have over 3 million employees and make up over 99% of all businesses in our state.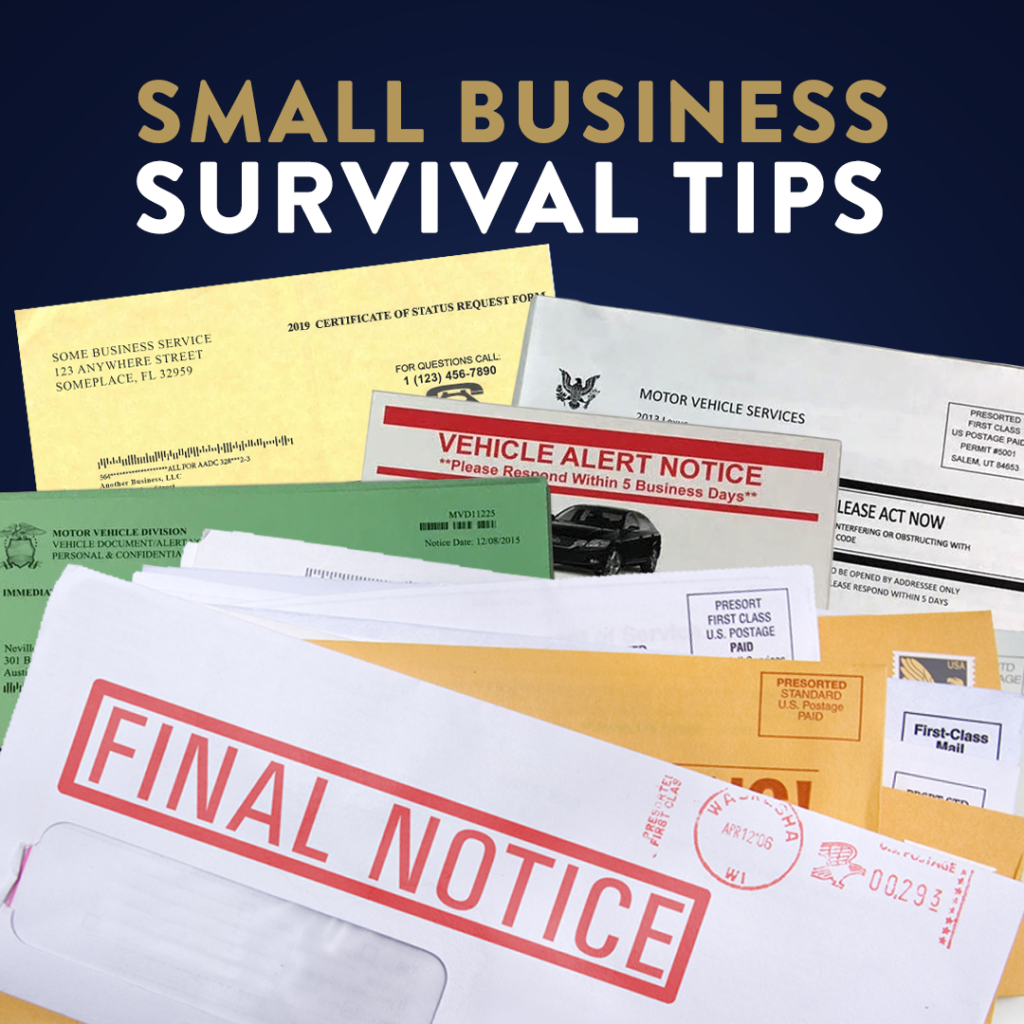 CFO Jimmy Patronis said, "It's important to protect your business from unpredictable threats like disasters and fraud. Make sure you have insurance from a licensed agent and get your disaster plan in place quickly! Beware of solicitations from businesses that work as intermediaries between you and government entities. These companies may help you navigate paperwork, but their fees can add up as avoidable business expenses. By following a few savvy financial tips, you can ensure your business is poised for success."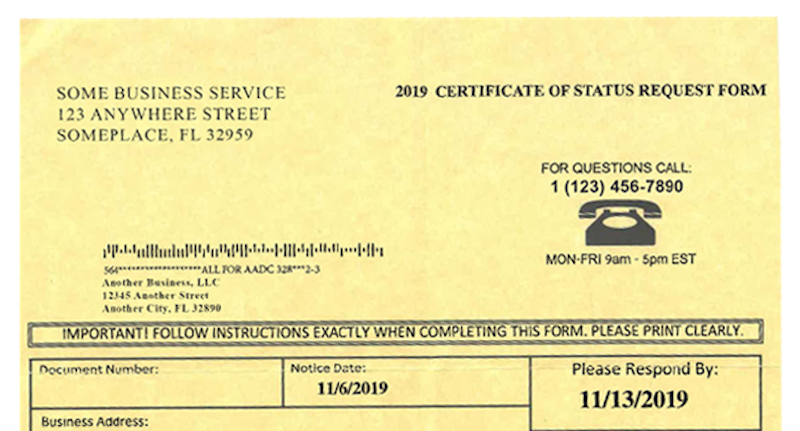 Above is an example of a solicitation letter your business may receive. Read it carefully –
just because it looks official, don't assume you are required to participate. Businesses must
disclose that they are not a government entity, but often times do so in very fine print! 
3 Small Business Financial Tips
Protect your business with insurance. Finding the best insurance plan to protect your business is one of the many important decisions a small business owner makes. You'll want to protect your business with suitable insurance coverage. Discuss your options with a licensed insurance agent today.
Beware of solicitations for products or services. Some solicitations may seem like they are from a government entity, but with careful review you'll find they aren't. Don't feel pressured to spend money on services you don't think your business needs and don't assume the offer is legitimate just because it has official looking logos or language.
Solidify your business disaster plan. Being prepared can mean staying in business after a disaster strikes. Ensure your business has a disaster plan and discuss it with your employees on a regular basis.
About CFO Jimmy Patronis  
Chief Financial Officer and State Fire Marshal Jimmy Patronis is a statewide elected official and a member of Florida's Cabinet who oversees the Department of Financial Services. CFO Patronis works each day to fight insurance fraud, support Florida's firefighters, and ensure the state's finances are stable to support economic growth in the state. Follow the activities of the Department on Facebook (FLDFS) and Twitter (@FLDFS).