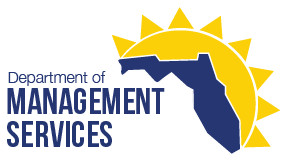 The Florida Department of Management Services (DMS) today highlighted year-to-date successes that foster opportunities to strategically utilize resources and deliver results that reflect Governor DeSantis' vision for an innovative, resilient and tech-centered state.
"Governor DeSantis is dedicated to delivering a more efficient, cost-effective government focused on innovative solutions and superior customer service," said Jonathan Satter, Secretary of the Florida Department of Management Services. "We will continue to actively pursue every available opportunity to improve service, increase efficiency and leverage technology to better serve and protect Florida taxpayers." 
Over-the-year successes for DMS include:
Enhancements in Government Efficiencies
DMS facilitated the merging of the Agency for State Technology with DMS' Division of Telecommunications following the passage of House Bill 5301, creating a more streamlined customer service provider to facilitate back-office shared services for all state agencies. The agency is in final stages of selecting a new State Chief Information Officer.
Secretary Satter was appointed by Governor DeSantis to serve on the Florida Government Efficiency Task Force and was later selected by the members to serve as chair. As established in the Florida Constitution, the task force will develop recommendations to improve government operations and reduce costs. The 2019-2020 Task Force will have a direct focus on government operations and technology with conversations centering on innovation and efficiency.
DMS' Telecommunications team recoded the E-rate Discount Organizer, an online web-based tool used by schools and libraries to organize their information, to create an interactive user interface to streamline data entry. This application reduced staff time for creating applications in the SUNCOM Customer Service and Billing system by 71 percent.
The People First System implemented two new processes to allow employees to submit their dependent documentation securely online through the portal and to allow human resource professionals to open online help tickets to get assistance. Previously, employees had to mail or fax their dependent documentation, and human resource professionals were required to call the service center for assistance.
DMS' State Human Resource Management team created an online fillable worksheet to be used by agency human resources offices to electronically calculate workers' compensation hours on an employee's timesheet. Implementation of this tool reduced the average amount of time for an agency to calculate this figure by 69 percent.
Advancements in Operations
As directed in HB 5301, DMS is the primary agency responsible for implementing Governor DeSantis' priority Cloud-First Initiative. The initiative requires each state agency to first consider cloud-computing solutions when sourcing technology. The cloud is a more scalable solution that will increase opportunities for data-driven decision making. Following a robust public comment process, the rule is set to be in place on January 10, 2020.
The People First System updated its system to allow users to utilize a single sign-on connection from People First to Healthcare Bluebook and CVS/Caremark, providing employees a simpler way to access their accounts and shop for eligible shared savings services. People First continues to explore ways to use single sign-on capabilities for other programs for added user convenience.
DMS' Financial Management Services team created and implemented a new year-end payable process using scripting that saved time, paper and reduced the potential for errors. Previously, two to three accounting staff members would spend 60-80 hours processing more than 1,000 payables manually; the new script processed the same number of payables in less than 5 minutes.
DMS' State Group Insurance team updated the process for sending insurance benefits statements to employees to reduce the time it takes to print and mail benefit statements to employees and retirees. Process improvements resulted in employees receiving their statements two days sooner than in previous years.
DMS is responsible for the design selection process and construction of all new monuments placed at Florida's Capitol. Following a selection process with stakeholders, the agency has submitted to the Legislature design plans and estimated costs for the Florida Slavery Memorial and the Florida Holocaust Memorial. Additionally, the agency is in the final design selection process, in coordination with a group of stakeholders, for memorials pursuant to the passage of the Arthur G. Dozier School for Boys Memorial legislation. As directed, plans call for one memorial to be placed on the Capitol Complex in Tallahassee and another will be placed in Jackson County.
Improvements to Public Safety
Passed as part of HB 5301, the Florida Cybersecurity Task Force was created to review and assess the state's cybersecurity infrastructure, governance and operability. The task force is chaired by Lt. Governor Jeanette Nuñez and is charged with providing recommendations to mitigate risk and protect the data of Florida's citizens.
DMS' State Technology team is currently applying the Federal NG-911 grant of $6 million to transition Florida's 911 structure to an IP-based network, improving location accuracy and allowing 9ll call real-time information, including text messages, images and videos to be received by first responders.
Secretary Satter was appointed by Governor DeSantis to the Florida Blockchain Task Force. The task force is comprised of public and private leaders who are charged to study how blockchain technology – systems for recordkeeping, data security, financial transactions and service delivery – can be used to improve state and local government interaction with businesses and the public.
DMS completed various renovations to the Capitol Complex, including structural improvements to the Senate parking garage; roofs of the Capitol, House, Senate and Knott buildings; and other Capitol system and structural updates, ensuring the safety of thousands of visitors to the Florida Capitol each year. The agency continues to work towards a completion of the House parking garage in 2020. DMS replaced signage throughout the complex to enhance public access in compliance with the Americans with Disabilities Act. Additionally, the agency continues work on the modernization of elevators in the Capitol, House, and Senate buildings.
Increases in Value and Savings to Florida Taxpayers
Following the passage of the Patient Savings Act, Medicare-enrolled state retirees are being offered three new qualified Medicare Advantage Prescription Drug plans starting January 1, 2020. These innovative healthcare options improve quality of health care while creating the potential to save more than $80 million for taxpayers.
Earlier this year, the Shared Savings Program went live and is now available to all state group health insurance enrollees and their eligible dependents at no additional cost. To date, these benefit plans have resulted in more than $2 million in net savings for the state.
DMS has been awarded 12 Davis Productivity Awards across the agency in 2019. These awards publicly recognize and reward state employees and work units for their significant and measurable efforts of increasing productivity and promoting innovation.
In 2019 and to-date, DMS' Division of Real Estate Development and Management closed 100 percent of its construction projects on time and within budget.
DMS' Division of Retirement used technology to change from a manual bi-annual review of nationwide deaths of Florida Retirement System (FRS) benefit recipients to an automated weekly review, saving 756 staffing hours and potentially avoided $704,505 in overpaid FRS retirement benefits last year.
DMS' Bureau of Fleet Management & Federal Property and was awarded 12 of the 91 nationally available brand-new Mobile All Terrain, Mine Resistant Ambush Protected Vehicles for Florida Law Enforcement Agencies.  The original acquisition cost was $767,360 each, however, through the DMS managed LESO 1033 program, the agencies were able to obtain the vehicles for a fee of $2,000 each, resulting in a cost avoidance to the Florida taxpayers in the amount of $9,184,320.
About DMS
The Department of Management Services (DMS) is the primary business and workforce services provider to Florida Government. DMS is proud to serve those who serve Florida, working every day to create efficiencies, value and sustainable cost savings for Florida taxpayers. DMS staff take pride in providing excellent customer service and supporting agency priorities through innovation and technology.