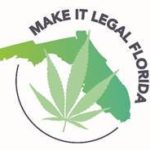 Singer, songwriter and best-selling author Jimmy Buffett today lends his voice in support of the Make it Legal Florida campaign to bring adult-use cannabis to Florida.
"Perceptions of cannabis are changing and Florida's adults understand that legalizing adult-use marijuana will expand access to a wellness product many can't benefit from today," said Nick Hansen, Chairman of Make it Legal Florida. "Hundreds of thousands of Florida voters have signed their names in support of our effort because they believe this product can help them and their loved ones. Make it Legal Florida will continue to educate Floridians on how regulated, adult-use cannabis will benefit our state and we're confident that our proposed amendment will be on the ballot in 2020."
Buffett supports access to cannabis as a wellness product and this year launched his own brand, Coral Reefer, with Parallel (formerly Surterra Wellness). "Life is supposed to be about having fun and staying healthy enough to enjoy it," said Buffett when Coral Reefer launched in Florida earlier this year. "I think Coral Reefer will help a lot of folks do that."
The Make it Legal Florida ballot initiative has reached more than 190,000 verified signatures and is currently awaiting the verification of hundreds of thousands more from Supervisors of Elections around the state. The effort to bring adult-use cannabis to Florida continues to garner bipartisan support from Florida voters, with three separate statewide polls showing a supermajority of Florida voters support regulated access to cannabis for adults 21 and older.
Make it Legal Florida was formed as a committee in 2019 for the purpose of proposing a constitutional amendment in 2020 to legalize the adult-use of cannabis in Florida. Specifically, the amendment would allow adults 21 and older in Florida to purchase cannabis for any reason from current and future licensed and regulated Medical Marijuana Treatment Centers (MMTCs), as long as it is in childproof packaging and not advertised to anyone younger than 21. Learn more at MakeItLegalFlorida.com.