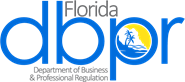 Agency's Primary Focus on Occupational Licensing Reform
has Resulted in Increased Access to Employment for Floridians
Florida Department of Business and Professional Regulation (DBPR) Secretary Halsey Beshears today highlighted a series of achievements on occupational licensing reform initiatives and advancements in the delivery of regulatory services that have been part of the agency's priority focus throughout 2019. From these successful initiatives, Florida's approach to occupational licensing and the regulatory channels that facilitate licensure and compliance for more than 1.4 million state license holders continues to improve.
Starting with the recommendations arising from the Florida Deregathon launched by Governor DeSantis in January, a first-of-its-kind convening of all seventeen professional licensing boards, the Department established a roadmap for reform that has resulted in more than 50 administrative rules being repealed or changed to decrease unnecessary regulatory burdens. These rule modifications have pushed back barriers of professional entry into many of the department's regulated occupations by reducing license fees, reducing minimum-hour requirements of pre-licensure and continuing professional education, and easing restrictions on frequency of examination and application that have previously delayed Floridians from achieving the licensure required for them to begin practicing in their respective professional field.
Governor Ron DeSantis said, "At the Florida Deregathon, we kickstarted a reform plan that has already returned real results through the follow-up actions led by Secretary Beshears and our professionals serving on Florida's occupational licensing boards. As these regulatory initiatives continue at DBPR, we will continue to create more opportunity for Floridians for many years to come."
Among the occupational licensing reform measures accomplished in 2019, Secretary Beshears highlighted:
Facilitated rule development to achieve a 50-percent reduction in pre-licensure education hours for restricted barber applicants from 1200 to 600 hours
Streamlined veterinarian licensure to a single step process, allowing applicants to submit all required fees upfront with their application resulting in automatic issue of the license upon the department's receipt of a passing exam score, which results in a license to be issued within 48 hours of the applicant passing the exam
Revised a rule to allow for continuous testing for the certified public accounting exam
Capped the continuing education requirement to reinstate an inactive Certified Public Accounting license at 120 hours
Reduced the biennial renewal fees by 50 percent for all real estate licensees, which will result in an $8.8 million dollar savings to licensees
Reduced pre-qualifying education and experience required for licensure by more than 1600 hours across several regulated professions, including residential appraisers, restricted barbers and community association managers
Lowered the athlete agents application fee by 50% from $500 to $250
Reduced the continuing education provider fees by 50% for the mold and home inspector professions from $250 to $125
Decreased all individual and business initial licensure fees for architecture and interior design that were over $50.00 by $25.00 each
Reduced the reactivation fee for architecture and interior design licenses from $100.00 to $75.00, the examination review fee from $75.00 to $50.00, and the renewal fees for individual and business licenses from $125.00 to $100.00
DBPR Secretary Beshears said, "We have worked diligently at DBPR this year to reduce regulatory burdens and increase operational advancements in order to create an environment where Floridians can build a business or start a professional career. Governor DeSantis' support of these priorities and our accomplishments this year are making a real difference for hardworking Floridians."
Secretary Beshears also highlighted improvements in the processes and performance of the agency in delivering regulatory services, including:
Developed more than 650 online transactions for initial licensure that will make available licensure applications for convenient filing at any hour of any day
Implemented an innovative way to expedite the licensing process for the following professions:  certified public accountants; cosmetology; barbers; landscape architecture, auctioneers, and building code administrators and inspectors by allowing licensees to print the license at their convenience, as well as print duplicate licenses as needed without paying a fee
Increased public education outreach to condominium associations and launched an online appointment scheduler for citizen condominium complaint resolution
Launched a web-based education provider reporting portal to report continuing education completion records to the department
Established broader flexibility for Florida-licensed prescription drug distributors to bring prescription drugs into the state from Alabama and Georgia during declared Florida emergencies, such as hurricanes
Launched an automated process for the licenses in the Division of Pari-Mutuel Wagering to shift from manual drafting of deficiency letters for applicants who fail to provide adequate information in their application to an automated process
Secretary Beshears also emphasized numerous accomplishments within other departmental programs, including:
Launched the second phase of the Florida Business Information Portal, incorporating new information and tools for prospective business owners and professionals to review local licensure requirements particular to the county in which the business will be located.
Adopted the 2017 Food and Drug Administration Food Code, which establishes practical, science-based guidance and enforceable provisions for reducing risk factors known to cause or contribute to foodborne illness
Implemented certification practices for human trafficking training programs required of public lodging establishments
Distributed more than 72,000 health information flyers to restaurants throughout the state as part of proactive, coordinated approach to reducing the Hepatitis A outbreak.
Sanctioned two major Ultimate Fighting Championship events, resulting in substantial economic impact
Updated the Florida Boxing Commission's prohibited substances rules to align with uniform World Anti-Doping Agency standards
Provided a rule update to create an avenue within law to allow oxygen to be provided  to designated Florida shelters during emergencies
Participated in 33 local outreach meetings following Hurricane Michael to share information related to licensure verification and risks of unlicensed activity
Conducted 8 unlicensed contractor activity sting operations in response to Hurricane Michael with the Construction Fraud Task Force, resulting in 30 arrests and 114 sweeps of the damaged area resulting in 27 open cases
For more information please visit myfloridalicense.com.