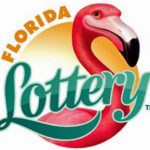 The Florida Lottery is proud today to highlight its key accomplishments during Governor DeSantis' first year in office.
"We are incredibly thankful to Governor DeSantis for his leadership and unwavering commitment to our mission and education in Florida," said Florida Lottery Secretary Randall Hunt. "This past year has been tremendously successful for the Florida Lottery. From record-breaking sales to signing a new Scratch-Off contract that will generate additional funding for education, the Lottery team has been laser-focused on results. We look forward to working with the Governor, the Legislature and all of our partners as we continue to maximize revenues for education."
This past year, the Florida Lottery:
SET RECORDS FOR SALES AND TRANSFERS TO EDUCATION
The Florida Lottery set a record in contributions to education, transferring a total of approximately $1.9 billion to education in FY18-19. This represents an increase of more than 9% percent, or approximately $169 million Year-Over-Year.
The Lottery also set a record for total sales in FY18-19 with over $7.15 billion in sales. This represents a 6.7 percent, or $450 million increase Year-Over-Year.
In total, we have contributed over $36 billion to education since 1988 and over $1 billion for the past 17 consecutive years. We have also helped over 840,000 students receive Bright Futures Scholarships.
We also set records with individual games. In September 2019, the launch of the $5,000,000 LUCK game set a new single week sales record for $20 Scratch-Off games in Florida with sales topping $15.48 million.  Building off this momentum, on October 28, four new HOLIDAY LUCK Scratch-Off games offered at the $1, $2, $5 and $10 price points were introduced and have produced double-digit sales increases over holiday-themed games of the past two years.
LAUNCHED A NEW STATE-OF-THE-ART GAMING SYSTEM
In April, the Florida Lottery successfully launched its new and improved gaming system. The upgrade replaced the nearly 15-year-old system software and equipment in each of the Lottery's 13,000+ retail locations across the state. The new system enables the Lottery to sell tickets, process claims, and pay prizes in a more secure manner. It also includes improved technology and retailer enhancements that will create a better overall player experience. Some of the new gaming system features include:

new self-service ticket checkers that players can use to check their tickets for winners at each retail location;
updated servers, terminals, and displays in every retail location;
2,500 new vending machines;
a robust communications network, including a new in-state call center to provide hotline services to Florida Lottery retailers;
improved security and anti-fraud measures;
and streamlined processing features, including a 24/7 web-based portal for detailed retailer sales and inventory reports.
SIGNED A NEW SCRATCH-OFF CONTRACT TO BOOST EDUCATION FUNDING
In October, the Florida Lottery signed a new Scratch-Off contract with Scientific Games that is projected to generate an additional $135 million to education over the next seven-and-a-half years. The company will continue to serve as the Lottery's primary Scratch-Off game provider through 2027, with extension options up to an additional seven years. The new contract is expected to generate at least an estimated $18 million in additional contributions to the Educational Enhancement Trust Fund (EETF) each year during the term of the initial agreement, based on the latest Revenue Estimating Conference (REC) projections.
STREAMLINED PROCESSES AND CREATED EFFICIENCIES TO CREATE A BETTER CUSTOMER EXPERIENCE
The Lottery restructured the Division of Claims Processing to provide better and more efficient service to our players and winners. The restructuring eliminated the backlog in ticket processing, allowing the Department to pay prizes a full two weeks quicker.
The Lottery deployed a cloud-based enterprise-wide Electronic Document Management System (EDMS) to support the Department's goal of becoming the most efficient lottery in the nation.  It is expected that the EDMS will streamline many paper-intensive business processes, manual workflows, and manual document retention activities.
ENHANCED BOTH RESPONSIBLE GAMING AND MARKETING EFFORTS
In FY18-19, the Lottery increased its Play Responsibly advertising spend from $540,000 to $921,000, which represents an increase of 41 percent. We have enhanced this increase by ensuring that Play Responsibly messaging is incorporated into all of our communications, from tickets and Point of Sale material to advertising.
DIVERSIFIED MARKETING EFFORTS TO SPOTLIGHT BRIGHT FUTURES RECIPIENTS
This past year, the Florida Lottery worked to place an added emphasis on Bright Futures Scholarship recipients, who are the beneficiaries of the transfers we send to education. We used a multi-media approach with strong support from our media vendors to help tell the stories through added value opportunities. Our goal was to use the power of storytelling to highlight the impact Bright Futures has not only on individual lives, but on families as well. Between 2018 and 2019, we increased awareness of the Florida Lottery as the funding source for Bright Futures from 43% to 69%. Additionally, overall opinion of the Florida Lottery (positive sentiment) has remained strong at 75% among Lottery players. This year's "Beyond the Spotlight" campaign, which allowed educators and students to submit video content highlighting their needs, collected over 3,300 real story entries and reached over 1.2 million people.
RECEIVED CERTIFICATIONS AND AWARDS FOR DEPARTMENTAL EXCELLENCE
In July, The Florida Lottery's Division of Accounting received the Government Finance Officers Association's (GFOA) Certificate of Achievement for Excellence in Financial Reporting for its 2017-18 Comprehensive Annual Financial Report.  This is the second year the Lottery has received the award.  The award is the highest form of recognition in governmental accounting and financial reporting.  The certificate is awarded to entities who go above and beyond the minimum requirements of generally accepted accounting principles and evidences a spirit of transparency and full disclosure.
The Florida Lottery's Division of Security sought and was awarded its law enforcement reaccreditation on October 2, 2019. A team of assessors from the Commission for Florida Law Enforcement Accreditation (CFA) conducted an assessment July 24 – 25, 2019 to examine all aspects of the Florida Lottery, Division of Security's policies and procedures, management, operations, and support services for its reaccreditation.  The Lottery's Division of Security complied with 238 standards, many of which are critical to life, health and safety issues.  Verification by the team that the Division of Security meets the Commission's standards is part of a voluntary process to gain or maintain accreditation, which is a highly prized recognition of law enforcement professional excellence.
ABOUT THE FLORIDA LOTTERY
The Florida Lottery is responsible for contributing more than $36 billion to education and sending more than 840,000 students to college through the Bright Futures Scholarship Program. The Florida Lottery reinvests 97 percent of its revenue back into Florida's economy through prize payouts, commissions to more than 13,000 Florida retailers and contributions to education. Since 1988, Florida Lottery games have paid more than $66.9 billion in prizes and made more than 2,800 people millionaires. For more information, please visit www.flalottery.com.