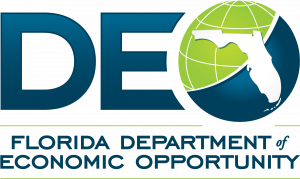 Florida Department of Economic Opportunity Executive Director Ken Lawson issued the following statement regarding Governor Ron DeSantis' State of the State address:

"Today, Governor DeSantis once again echoed his commitment to building strong, resilient communities across our state. His bold vision includes preparing our workforce for the jobs of tomorrow and strengthening and diversifying our economy to ensure we are ready for the future.
"The Governor recognizes that the emerging financial technology (FinTech) industry is a smart investment for Florida's workforce and communities. I applaud his efforts to focus on investing in workforce training programs in the financial services industry that will benefit Floridians and the state for years to come.
"Affordable housing continues to be an important issue that is impacting communities across our state. I appreciate the Governor's commitment to fully fund Florida's workforce and affordable housing programs, which will benefit families and communities statewide.
"Florida's economy remains strong as our unemployment rate remains historically low and our annual private-sector job growth rate continues to outpace the nation. This success is due to Governor DeSantis' dedication to creating and maintaining a smart regulatory environment, keeping taxes low and investing in Florida's infrastructure so that businesses continue to call Florida home.
"I look forward to working with Governor DeSantis during the 2020 Legislative Session on his vision for a bolder, brighter, better future for Florida."
Click here for an audio and video file of Director Lawson's statement.
About DEO
The Florida Department of Economic Opportunity combines the state's economic, workforce and community development efforts, expediting economic development projects to fuel job creation in competitive communities and promote economic resiliency. For more information, including valuable resources for employers and job seekers, please visit www.floridajobs.org.