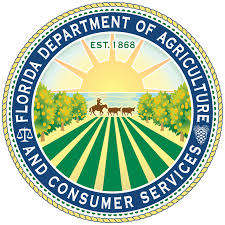 With SB 404 before the Florida Senate Committee on Rules at 8:30 AM, Commissioner Nicole "Nikki" Fried this morning offered the following statement:
"Interference in women's health choices has long been opposed by doctors, struck down by judges, and rejected by voters – but today's Florida Legislature has chosen to fast-track yet another unconstitutional restriction on reproductive freedom. As a woman, I find this both outrageous and ridiculous.
SB 404 and HB 265 would force parental consent before a young woman could obtain an abortion. The truth is, most young women already consult a parent before making this choice – and if they don't, there's usually a reason. Good parents want to be involved – but good family trust can't be forced by misguided politicians.
The law has been settled for decades. Women have the right to make their own health decisions free from intimidation – and in Florida, they have the constitutional right to privacy in making those decisions, including minors.
Let's be clear about these bills – they're not only a political charade devoid of empathy and reason, but a precursor to exterminating a woman's right to choose in Florida altogether. I urge all lawmakers who value freedom – in all its forms – to vote no on SB 404 and HB 265."