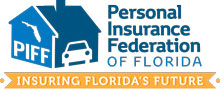 "Accuracy in Damages" Prevents Attorneys from Inflating Costs in Claims
The Florida Senate Judiciary Committee today passed a bill that will create a new standard for determining medical damages from personal injury or wrongful death cases, better reflecting the true cost of damages and preventing attorneys from inflating them to seek a greater recovery.
Senate Bill 1668 by Senate President Pro Tempore David Simmons, R-Longwood, uses a standard based on "usual and customary" charges or the amount that a commercial or governmental health insurer would pay for medical services and treatment.
"This bill goes a long way in making sure future juries will know the true costs of a victim's medical needs," said Michael Carlson, president and CEO of the Personal Insurance Federation of Florida (PIFF). "For too long, some personal injury attorneys have inflated the costs of personal injury and wrongful death claims at the expense of Floridians."
The bill has also been assigned to the Senate Health Policy and Rules Committees. A companion bill, House Bill 9 by Rep. Tom Leek, R-Ormond Beach, has also been filed. To learn more about the Personal Insurance Federation of Florida, visit PIFF.net.
About PIFF
The Personal Insurance Federation of Florida, Inc. (PIFF), is a leading voice for the personal lines property and casualty insurance industry in Florida. PIFF represents national insurance carriers and their subsidiaries, including many of the state's top writers of private passenger auto and homeowners multiperil insurance. Together, PIFF members write more than $13 billion in premium in the state. PIFF advocates for a healthy and competitive insurance marketplace for the benefit of Florida consumers. Follow us at @PIFFNews. Visit PIFF.net to learn more.