Mary Ann Etzler, a Florida Guardian ad Litem volunteer and Orlando attorney, will be honored today by Chief Justice Charles T. Canady as the State's top pro bono attorney. Ms. Etzler will receive the coveted 2020 Tobias Simon Award in a ceremony at the Florida Supreme Court.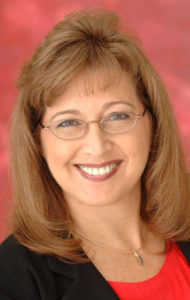 Ms. Etzler is being recognized for her work with the Florida Guardian ad Litem Program. She has represented 49 child victims of abuse, abandonment and neglect in dependency, family, criminal and delinquency courts and given 1,232 hours of pro bono service to clients of the Legal Aid Society of the Orange County Bar Association. In addition, she has conducted countless training sessions for staff and volunteers, and mentored fellow volunteer attorneys.
In announcing the award, The Florida Bar noted that Ms. Etzler "steps forward to handle cases of child abuse that no one should have to experience."
Bethanie Barber, executive director of the Legal Aid Society of the Orange County Bar Association, called Ms. Etzler "our very first choice" for cases with elements of egregious sexual abuse, parental murder and complex cases deemed conflicts for the Society's staff. She said many judges ask for Ms. Etzler by name.
"It is not possible to convey with words her profound respect for each and every client, or the sense of relief our staff feels when we know Ms. Etzler is the GAL attorney of record," Ms. Barber said, "or the generations of lives she has improved through her pro bono efforts."
For instance, Ms. Etzler represented a two-month-old shaken baby with a fractured skull, a lacerated spleen and other, older injuries. "We didn't even know if he would survive," she recalled. "His limbs were completely stiff." She had to file motions to ensure the boy received the intensive physical therapy he needed "to help his brain create new synapses." Two years later, she watched as he was adopted. "He was walking, talking, running, playing with his new siblings. It was the happiest day of my life."
"Mary Ann exemplifies the highest ideals of our program," said Guardian ad Litem Executive Director Alan Abramowitz.
Additionally, said Ms. Barber, Ms. Etzler has given "countless thousands of dollars" to Orange County's indigent clients "because she understands that social equity is needed in concert with legal equities…Hundreds of Orange County children have proudly displayed Ms. Etzler's compassionate impact by flying a brand new dragon kite in the park, buttoning up their little sister's new fall coat, and toting lunch to school in their very own lunch pail adorned with their favorite cartoon character."
Ms. Etzler is shareholder/owner of Etzler Law, P.A. She is married with two sons. She was a law enforcement officer for 15 years before becoming an attorney in 1995 – which she calls a natural progression. "My job is to protect people," she said. "My purpose in life is protecting those who can't protect themselves."
Ms. Etzler has been recognized for her pro bono work many times. According to The Florida Bar, she won the 2019 Jake Stone Award from the Legal Aid Society for lifetime pro bono service; Outstanding Alumnus of the Year 2010 for the Cumberland School of Law; Leader in the Law 2010, Florida Association for Women Lawyers; recipient of Pro Bono Awards/recognition from the Florida Supreme Court for service as a Guardian ad Litem every year from 2006 to 2018; and winner of the Orange County Legal Aid Award for Pro Bono work in 2012.
This year's awards ceremony is scheduled for today, Jan. 30, at 3:30 p.m. at the Supreme Court of Florida. The ceremony will be streamed live at wfsu.org/gavel2gavel, on Facebook at facebook.com/floridasupremecourt and The Florida Channel.
To learn more about the Guardian ad Litem Program or to become a volunteer, visit GuardianAdLitem.org or call 1-866-341-1425.