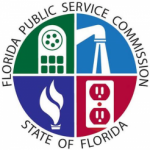 As the population and economy continue to grow in the Tampa Bay area, available new telephone numbers using the 813 area code are depleting. The Florida Public Service Commission (PSC) will hold two workshops to discuss proposed alternative plans on Thursday, February 6, at 6:00 p.m. in Hillsborough County and on Friday, February 7, at 12:00 p.m. in Pinellas County.
The public is invited to attend the workshops and comment on the 813 area code plans. Several proposals for relief will be discussed, including the "all-services overlay" plan and "boundary elimination overlay" plan. The "all-services overlay" plan would assign an additional area code to the same geographic region as the existing 813 area code. The "boundary elimination overlay" plan deletes the boundaries between two or more area codes. This would merge those existing area codes over the combined areas. Each proposal will require ten-digit dialing for all calls, but existing customers will retain their current phone numbers.
The PSC has been delegated authority by the Federal Communications Commission to resolve matters involving the implementation of new area codes.  After the PSC reviews and approves the relief plan, and an order is issued by the Commission, the North American Numbering Plan Administration (NANPA) assigns an area code.
NANPA is the neutral third-party administrator responsible for forecasting and planning for the exhaust of geographic area codes. An area code reaches "exhaust" when nearly all of the telephone prefixes within that area code are assigned. Prefixes follow the area code and are the first three numbers of a customer's local phone number.
NANPA works with telecommunications companies to devise a new area code plan when an area code approaches exhaust.
The workshops are scheduled for the following times and locations:
Thursday, February 6, 2020
6:00 p.m.
Hillsborough Community College
Dale Mabry Campus, Student Services Building (Room 108)
4001 W. Tampa Bay Boulevard
Tampa, Florida
Friday, February 7, 2020
12:00 p.m.
St. Petersburg Main Library
3745 9th Ave. North
St. Petersburg, Florida
For additional information, visit floridapsc.com.
Follow the PSC on Twitter, @floridapsc.