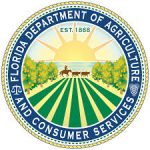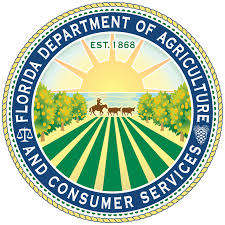 Agriculture Commissioner Nicole "Nikki" Fried and state legislators today held a media availability to criticize partisan efforts to jeopardize Florida's consumer protection and energy policy, and weaken the Department of Agriculture and Consumer Services. Commissioner Fried was joined by House Democratic Policy Chair Evan Jenne, House Deputy Minority Leader Richard Stark, and State Representatives Ramon Alexander, Ben Diamond, Bobby DuBose, Nicholas Duran, Carlos Guillermo Smith, Tina Polsky, David Silvers, and Barbara Watson.
The House Appropriations Committee voted to pass a committee bill that aims to remove the Office of Energy from Commissioner Fried's oversight, and will consider today House budget language that attempts to withhold the entire nearly $20 million Division of Consumer Services budget, putting vital consumer protection activities and hundreds of jobs at risk, until gas pump stickers are replaced.
Of these partisan efforts, The Palm Beach Post editorial board today opined "it is outrageous that lawmakers would play hardball in this manner: threatening to halt important services for everyday Floridians…"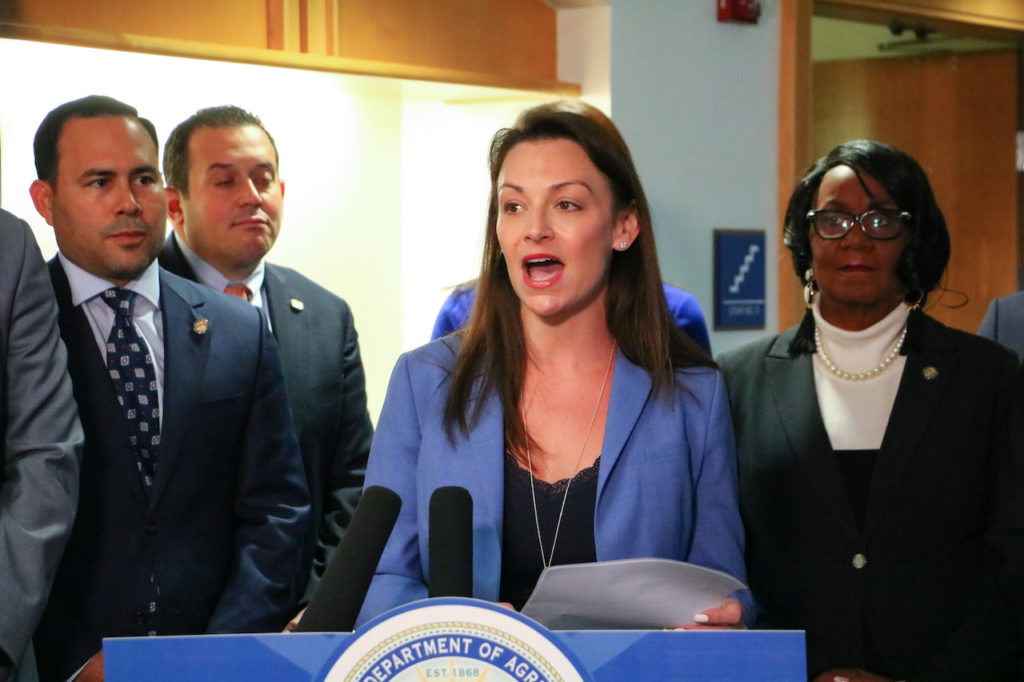 "We didn't even need to watch this Committee meeting today to know the result: Republicans supported Governor DeSantis' power grab, voted to strip away Florida's energy office, and threaten funding for critical consumer services functions," said Commissioner Nikki Fried. "When was last time a sitting member of the Florida Cabinet, an elected constitutional officer of the State, had critical parts of their Department removed? I'm working hard to do the job Floridians elected me to do – and Republican leadership is eroding the checks and balances in our state government. It's petty, and it's pathetic."
"As the Democratic Policy Chair in the State House, who has the task of reading every bill that comes through our chamber each year, there's not quite been a power grab like we're seeing today," said Representative Evan Jenne. "There's no good reason to remove the Office of Energy from the Department of Agriculture and Consumer Services. It's to make sure Commissioner Fried doesn't get a win. When you look at what's happening right now, especially with freezing money for consumer services, you're seeing partisan bickering being placed over public safety — period, the end. They are putting everyone who passes a credit card through a gas pump in danger of losing their identity and losing funds."
Susan McGrath, Executive Director of the Florida Consumer Action Network, added: "Jeopardizing jobs and holding up essential consumer protection work that protects the people of Florida is reckless. From fair ride inspections to credit card fraud, Floridians rely on Commissioner Fried's agency to look out for their physical and financial safety. It's unconscionable to put partisan politics over the lives and wellbeing of citizens that lawmakers vowed to protect."
Sierra Club Florida also opposed stripping the Office of Energy from Fried's department, expressing concern about the lack of due diligence involved in the bill. The committee bill sponsor, Representative Holly Raschein, admitted today in debate the rationale for moving the Office of Energy from under Fried was that "the election of Governor Ron DeSantis happened," and that there would be no budget savings by doing so, stating, "it's a wash."
Background:
Since taking office, Commissioner Fried has revitalized the FDACS Office of Energy, empowering the office to provide new focus on energy efficiency, climate change, and low-income energy equity. Since being transferred to FDACS in 2011, the Office of Energy has administered over $158 million in state and federal funds for energy efficiency and renewable energy programs. These efforts have been instrumental in helping small local governments make much-needed energy efficiency upgrades, reducing Florida's reliance on fossil fuels, and providing hundreds of free energy and water audits for Florida agricultural producers.
The House budget language that suspends the nearly $20 million Division of Consumer Services budget jeopardizes active criminal investigations, 61,000 lab analyses, almost 9,000 fair ride inspections, and the handling of nearly 400,000 consumer inquiries and complaints, and the jobs of 284 hardworking state employees. The language suspends the funding until gas pump stickers designed to raise consumer awareness are replaced; the stickers are currently already being replaced.