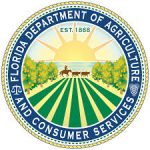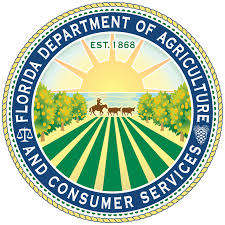 The Florida House of Representatives today passed HB 5401, a measure that would transfer the Florida Department of Agriculture and Consumer Services' Office of Energy to the Department of Environmental Protection. Commissioner Nicole "Nikki" Fried offered the following statement:
"Stripping the Office of Energy from our Department is detrimental to our state's energy and climate future. This move comes with no cost savings, no increased efficiency, and sets a dangerous precedent by eroding our state government's checks and balances. Under our Department, the Office of Energy is finally working, so let's call it what it is – a power grab to benefit the Governor, slow down our progress on energy and climate change. I'm hopeful that cooler heads will prevail in the Florida Senate."
During committee debate on HB 5401, numerous members questioned the motives behind the move. The bill sponsor stated that the reasoning for the move was that "quite frankly, the election of Governor Ron DeSantis happened," that no cost savings would be achieved, and could not offer any specifics that would necessitate the transfer.
Of this effort, The Palm Beach Post recently opined, "Fried — if you'll pardon the expression — has re-energized the office since becoming agriculture commissioner a year ago, making a priority of energy efficiency and renewable energy. In this short time, her office among other things produced a lengthy plan on energy and hosted a statewide summit on energy and climate change, the first in a decade. Now comes what Fried calls a "partisan power grab." She's right."
Background:
Since taking office, Commissioner Fried has revitalized the FDACS Office of Energy, empowering the office to provide new focus on energy efficiency, climate change, and low-income energy equity. Under Commissioner Fried, the FDACS Office of Energy has taken the lead in opening a crucial dialogue on the need for improved energy efficiency standards, hosted the first statewide summit to address climate change since 2008, and released the 76-page Florida Energy and Climate Plan.  The first in a decade, the plan provides realistic strategies for Florida to secure clean, affordable energy while creating economic opportunities and addressing climate change. It also serves as a guide for the Office of Energy in the years ahead, symbolizing a new direction under Commissioner Fried.
Since being transferred to FDACS in 2011, the Office of Energy has administered $158 million in state and federal funds for energy efficiency and renewable energy programs, including energy efficiency upgrades for small and rural local governments. The Office of Energy has also provided hundreds of free energy and water audits for Florida agricultural producers.