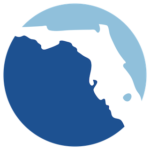 Encouraging Floridians to make savings a priority
The Florida Office of Financial Regulation is celebrating America Saves Week 2020, recognized February 24-29. OFR is spreading the message of saving successfully and urging Floridians to make savings automatic.
OFR Chief of Staff Abigail L. Vail said, "America Saves Week is a wonderful opportunity for you and your loved ones to set a goal, make a plan, and save automatically. Look out for helpful savings tips and information that we will share this week through OFR social media, @FlFinancialReg and LinkedIn."
Since 2007, America Saves Week has been an annual celebration as well as a call to action for everyday Americans to commit to saving successfully. Through the support of thousands of participating organizations, together we encourage our local communities to do a "gut-check" on their finances and saving behaviors. More than 2,000 organizations participate, representing a diverse and impressive group of companies, nonprofits, educational institutions, military services, government agencies, and financial institutions.
During America Saves Week 2019, more than 40,000 Americans committed to save $145 million through the America Saves Pledge and participating banks and credit unions reported 246,677 people deposited $503,574,890.
The Florida Office of Financial Regulation provides regulatory oversight for Florida's financial services providers. Our mission is to protect Floridians, promote a safe and sound financial marketplace, and contribute to the growth of Florida's economy with smart, efficient and effective regulation of the financial services industry.