On. Feb. 24 President of Flagler College Joseph G. Joyner, Ed.D. announced the arrival of Kelly K. Toaston, the new Chief Human Resource Officer. She replaces Jim Springfield who will remain on staff through March to aid in the transition before retiring from the position.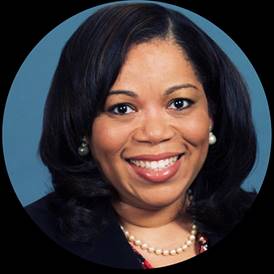 "Kelly's experience as a collaborative and strategic human resource partner is a great asset for Flagler. Her desire for mission-driven work is a great match for us and I am excited about having her join our team," said Joyner.
"I am excited about joining the Flagler College family since I have always believed that a great education can transform an individual's life and the community in which they serve. Human Resources has an incredible responsibility in this transformation, since our primary goal is to hire, develop, and support Flagler College's students, faculty members, administrative professionals, and support staff so we all can strive to reach our full potential," said Toaston.
Kelly has worked at CSX Transportation in Jacksonville since 2011, and most recently was Director, Senior HR Business Partner. In the position, she was accountable for operations, administration, technology, sales & marketing, investor relations and strategy, working with an array of senior leadership to achieve corporate initiatives.
She has expertise in team leadership/training, recruiting, compensation and benefits, strategic planning, change management, conflict resolution, complex project management, program development and executive advisory. Among her many responsibilities, she served as a key member of the Operations, Administration, and Sales & Marketing executive teams to manage all aspects of the HR function, and oversaw organizational development and effectiveness while overseeing the development of HR strategy and governance.
She has also worked in HR with Winn-Dixie Stores in Jacksonville, as well as human resources and organization development with Convergys Corp. in Jacksonville. She has a Bachelor of Arts and a Master of Public Administration from Louisiana State University and received her Professional Human Resource (PHR) certification in 2003. She currently serves as a board member for Hubbard House, Inc. Board of Directors. Hubbard House is a nationally recognized leader in domestic violence intervention by providing programs and services to more than 5,000 women, children, and men annually in Duval and Baker counties.
"I am looking forward to the opportunity to lead Flagler College's Human Resources Department where we will continue to be committed to my predecessor, Jim Springfield's mission of facilitating the trailblazing spirit of the Flagler College community through our servant leadership philosophy," she said.
About Flagler College
Flagler College is a small private, independent college located in St. Augustine, Fla. The college offers 34 majors, 41 minors, and a master's degree in Education of the Deaf/Hard of Hearing. Flagler College has an enrollment of about 2,500 students, as well as an offsite campus in Tallahassee, Fla. U.S. News & World Report and The Princeton Review regularly feature Flagler as a college that offers quality education at a relatively low cost. A Flagler education is less than half the cost of similar private colleges, and competitive with many state universities. A relatively young institution (founded in 1968), Flagler College is also noted for its historic beauty. The centerpiece of the campus is the former Hotel Ponce de Leon, a National Historic Landmark opened in 1888 by railroad pioneer and Standard Oil co-founder Henry M. Flagler. For more on Flagler College, visit www.flagler.edu.