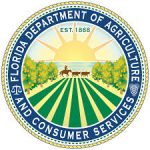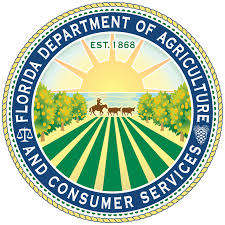 The Florida Department of Agriculture and Consumer Services (FDACS) and Commissioner Nicole "Nikki" Fried are raising awareness of consumer fraud, scams, and abuse during National Consumer Protection Week, March 1-7, 2020.
"As the state's consumer protection agency, our Division of Consumer Services works tirelessly every day to ensure Florida's consumers are protected from scams, fraud, and abuse," said Commissioner Nikki Fried. "During National Consumer Protection Week, our message to would-be scammers is simple: we have zero tolerance for taking advantage of Floridians. As Florida is the number one state for fraud, we're providing consumers the tools and advice to keep their hard-earned money in their pockets and personal information secure."
FDACS will host a Facebook Live town hall meeting with Deputy Commissioner for Consumer Affairs Mary Barzee Flores on Wednesday, March 4 at 3:00 PM, answering consumer protection and food safety questions live at Facebook.com/FDACS.
FDACS Consumer Protection by the Numbers:
In the past year, the FDACS Division of Consumer Services has handled:
Consumer Inquiries: Responded to more than 352,092 telephone calls, live chats, and emails from consumers and businesses in need of assistance
Regulatory Oversight: Oversaw 546,937 regulated devices, entities, and products inspected or tested for compliance, fairness and accuracy, including scales, gas pumps, and fair rides
Lab Analyses: Performed more than 61,000 lab analyses on petroleum, antifreeze, and brake fluid samples to ensure quality products are being delivered to consumers 
Consumer Information: Over 600,000 consumers were provided consumer protection information, giving consumers vital information needed to protect them from fraud and scams 
Consumer Complaints & Mediation: Received more than 38,000 consumer complaints and returned over $2.8 million to consumers through mediation between businesses and consumers
Skimmer Inspections: Conducted multiple sweeps and daily inspections to combat illegal credit card skimmers being placed in gas pumps, recovering 1,555 skimmers and averting an estimated $1.5 billion dollars in economic impact to consumers; Consumer Services' inspectors have recovered over3,800 skimmers since 2015 
Fair Rides: Performed nearly 9,000 amusement ride inspections, identified more than 19,000deficiencies on those rides, and issued 167 stop operation orders and 801 out of service tags to ensure that unsafe rides were not allowed to operate in permanent parks and at local fairs and events
To file a complaint or report fraud, use the Division of Consumer Services online form or call 1-800-HELP-FLA (1-800-FL-AYUDA en Español). For free publications and information on consumer rights and responsibilities, tips on how to avoid common scams and frauds, to receive the Florida Consumer E-Newsletter, or request a speaker for on event or meeting, visit the Division of Consumer Services' website.