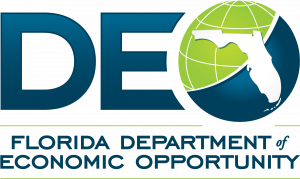 Funds available for communities impacted by Hurricane Michael
The Florida Department of Economic Opportunity (DEO) today announced the state's application to access $6.4 million in federal funds available to Florida through Community Services Block Grant (CSBG) – Disaster Relief Supplemental Funds that are available as a result of the impacts of Hurricane Michael is now posted. DEO is accepting public comment on how the state of Florida intends to use these funds. Click here to view the application.
The application provides U.S. Department of Health and Human Services (HHS), the federal administrator of the CSBG program, with a high-level strategy for how the funding would be used to meet the basic needs of low-income residents in the following 12 counties impacted by Hurricane Michael: Bay, Calhoun, Franklin, Gadsden, Gulf, Holmes, Jackson, Leon, Liberty, Taylor, Wakulla and Washington.
"Assisting families in the Panhandle with recovery from Hurricane Michael is a priority for Governor DeSantis and his administration and we are committed to accessing every dollar available to support these efforts," said Ken Lawson, Executive Director of the Florida Department of Economic Opportunity. "I appreciate the U.S. Department of Health and Human Services for providing the state of Florida the opportunity to apply for funding that will offer much-needed services to assist Floridians impacted by Hurricane Michael. We encourage all Floridians to review the plan and provide feedback as soon as possible."
Floridians have from now until 5:00 p.m. Wednesday, March 11 to provide public comment. DEO will then finalize the application before submitting it to HHS. Upon approval of the application by HHS, the funds will be awarded to DEO then provided to eligible CSBG organizations, which include local Community Action Agencies in areas impacted by Hurricane Michael, based on need. The Community Action Agencies will then work directly with individuals who were affected by Hurricane Michael.
Comments may be submitted by email to [email protected]. Additional information is available on the Community Services Block Grant Program page.