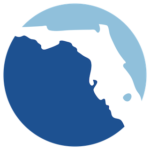 Helping consumers year-round is what we do!
This week, the Florida Office of Financial Regulation is recognizing National Consumer Protection Week (NCPW) 2020, a movement intended to help people understand their consumer rights and make well-informed decisions about money.
CFO Jimmy Patronis said, "At the Department of Financial Services we're laser focused on protecting consumers, and that's why this legislative session has been fully focused on fighting for consumers. After Hurricane Michael devastated parts of the Panhandle we learned some important lessons, and the Consumer Protection Act allows consumers to get out of bad public adjuster contracts and forces insurance companies to communicate with their customers more effectively to swiftly close claims. On top of our legislative agenda, our Division of Investigative and Forensic Services works everyday with local law enforcement to crack down on insurance fraud, which penalizes hard working families by increasing their rates. On this Consumer Protection Week, we'll keep working to put Florida consumers first." 
OFR Chief of Staff Abigail L. Vail said, "Protecting consumers is a key part of our OFR's mission, not just during National Consumer Protection Week, but every day. Our team is focused on fighting to protect Floridians and their financial interests."
"OFR legislation designed to protect vulnerable investors (HB 813/SB 1672) is just one example of how we're championing consumer protection and ensuring Florida's financial marketplace is safe for our most vulnerable investors. I thank our sponsors, Senator Doug Broxson and Representative Lawrence McClure, for their unwavering support."
OFR is featuring helpful NCPW tips and educational information this week through OFR social media, @FlFinancialReg and LinkedIn. Learn more about how to protect yourself from fraud, identity theft, and scams by following us!
The Florida Office of Financial Regulation provides regulatory oversight for Florida's financial services providers. Our mission is to protect Floridians, promote a safe and sound financial marketplace, and contribute to the growth of Florida's economy with smart, efficient and effective regulation of the financial services industry.