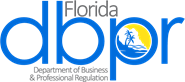 MEDIA ADVISORY
Event Will Feature Professional Perspectives from
Dynamic Women Leading Florida Businesses
The Florida Department of Business and Professional Regulation will host a Celebrating Women in Business event on Friday, March 6, 2020, featuring entrepreneurial and career insights from women who have formed and managed successful businesses in Florida. Hosted at the start of Women's History Month, the event is planned to provide a forum for young professionals, aspiring entrepreneurs, business leaders, and other interested parties to learn about the experiences of women who have shaped businesses across multiple industries and whose ideas, passion, leadership, and work have underscored their success in managing and growing these business initiatives.
DBPR Secretary Halsey Beshears will lead the initial hour of remarks by the event's featured speakers.  Following the initial remarks from each speaker, attendees will have an opportunity to participate in breakout sessions featuring more direct dialogue with these business leaders regarding topics of interest from their own experiences.
For more information, please note the event details below and visit the event webpage at:
http://www.myfloridalicense.com/DBPR/celebrating-women-in-business.
All credentialed media are welcome to attend.
Event Details:
WHAT: 2020 Celebrating Women in Business
WHO: Secretary Halsey Beshears
Carolyn Gosselin, Franchisee, Chicken Salad Chick
Yuh-Mei Hutt, President, Golden Lighting
Kim Rivers, CEO, Trulieve Cannabis Corporation
WHEN: Friday, March 6th, 2020, 9:00 AM
Media Arrival Time: 8:45 AM
WHERE: FSU Turnbull Conference Center
555 West Pensacola Street
Tallahassee, FL 32306
ON-SITE CONTACT: Karen Smith, (850) 879-3572