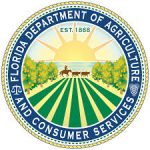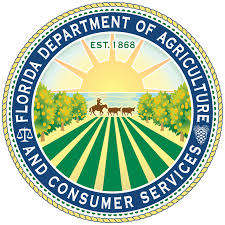 The Florida Department of Agriculture and Consumer Services (FDACS) Director of Food, Nutrition, and Wellness Lakeisha Hood today presented a proclamation from Agriculture Commissioner Nicole "Nikki" Fried to the Florida School for the Deaf and Blind, proclaiming March 2-6 as National School Breakfast Week in Florida.
The proclamation was presented to Jessica Littlefield, Lunch Service Director for the Florida School for the Deaf and Blind, during an "out of this world" school breakfast celebration hosted by FDACS. The event featured a smoothie bike where teachers pedaled to create delicious smoothies, as well as fresh breakfast foods prepared by Fresh From Florida's Chef Paula Kendrick, served by an out of this world "astronaut."
The National School Breakfast Program provides nearly 12.4 million low-income children with a nutritious morning meal each school day. Data shows that students who start their day with breakfast are more likely to reach higher levels of achievement in reading and math, score higher on exams, have better concentration and memory, stay more alert, and maintain a healthy weight. National School Breakfast Week recognizes the importance of healthy school breakfasts, in a state where nearly 3 million Floridians suffer from chronic hunger and food insecurity, including 850,000 children.
"When kids start their school day on an empty stomach, they can't focus in the classroom. One of my top priorities as Commissioner is increasing school breakfast participation and educating students, parents, and schools on the power of starting every day with a nutritious breakfast," said Commissioner Nikki Fried. "I'm honored to proclaim this week as National School Breakfast Week in Florida, and encourage everyone to take advantage of healthy choices available for school breakfast."
"We are always ecstatic for every opportunity to highlight the critical importance of school breakfast to the wellbeing of Florida's students," said Lakeisha Hood. "School breakfast is often the only morning meal available to many children across the state, and the School Breakfast Program ensures that access to a well-balanced meal is available every morning during school."
"Here at the Florida School for the Deaf and Blind, we start every day with a nutritious breakfast, which ensures our students have the fuel they need to tackle the day," said Jessica Littlefield. "We're grateful to have the Florida Department of Agriculture and Consumer Services come celebrate National School Breakfast Week with our students, and highlight the importance of starting the day with a balanced breakfast and good nutrition."