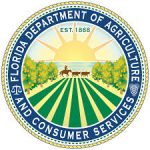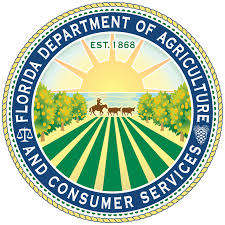 Yesterday, the Florida Department of Agriculture and Consumer Services (FDACS) filed an administrative complaint against Children of Wounded Warriors, Inc., for improper and personal use of funds, perjury, misleading donors, and other illicit actions. All of these actions violate Florida Statutes regulating the operation of charitable organizations. FDACS is also levying a $60,000 fine against the charity.
Children of Wounded Warriors, Inc., also known as the National Foundation For Children Of Wounded Warriors, is found to have lied on registration forms about revenue amounts, lied about the percentage of revenues allocated for charitable and operational purposes, stated that no funds were transferred to accounts of any officers while transferring money into accounts controlled by the organization's president, and misleading donors about the percentage of funds used for charitable purposes.
"To anyone who would take advantage of Floridians, let me be clear: we will not tolerate it. We will find out. And we will shut you down," said Agriculture Commissioner Nikki Fried. "This charity is a sham organization perpetrating a vile fraud against their donors, our wounded veterans and law enforcement, and the people of Florida. After a thorough investigation by our Division of Consumer Services and Office of Agricultural Law Enforcement, we are now taking legal action against this charity, revoking their charity registration, and holding them accountable to the fullest extent of the law. During National Consumer Protection Week, let this serve as an example to scammers and criminals everywhere – and know that we are watching."
An investigation by FDACS has found that from 2015–2018, the charity had:
Made material false statements in an applications, statements, or reports required to be filed underSection 496.401-496.424 in violation of Section 496.419 (4) (b), F.S and Section 496.415 (2);
Misrepresented and mislead donors and the general public, to believe the organization on whose behalf the solicitation or sale was being conducted was a charitable organization and/or proceeds of the solicitation or sale would be used for charitable or sponsor purposes, when in fact it was not, in violation of 496.415 (7), F.S.
Failed to apply contributions in a manner substantially consistent with the solicitation in violation of Section 496.415 (16), F.S.;
Employed deception, false pretenses, misrepresentations and/or false promises in their solicitations for charitable contributions in violation of Section 496.415 (13), F.S.
Under Section 496.419 (4), F.S, a violation of Section 496.415 (2), (7), (13) and/or (16), F.S is grounds for cancelation of the Respondent's registration as a charitable organization.
Robert Simeone, a Florida resident and respondent to the Administrative Complaint, has been president of Children Of Wounded Warriors since its founding in 2011. As a result of these actions that violate Florida Statute, Simeone will face further legal action by FDACS. Simeone was arrested on February 20 on charges of organized scheme to defraud, money laundering, and grand theft.
Read the full Administrative Complaint for full details of the FDACS investigation's findings. Children of Wounded Warriors, Inc. now has 21 days to request an Administrative Hearing; after a hearing or a failure to request one by the organization, FDACS may enter a Final Order revoking its registration or imposing other penalties as provided by law.
About FDACS & Consumer Protection
FDACS is Florida's state consumer protection agency, responsible for regulating charities and handling consumer complaints. FDACS handles more than 400,000 consumer complaints and inquiries, oversees more than 500,000 regulated devices, entities, and products like gas pumps and grocery scales, performs over 61,000 lab analyses on products like gasoline and brake fluid, performs nearly 9,000 fair ride inspections, and returned over $2.8 million to consumers through mediations with businesses. If consumers have concerns or questions about charities or consumer issues, they can file a complaint or find answers at FloridaConsumerHelp.com or by calling 1-800-HELP-FLA or 1-800-FL-AYUDA en Español.