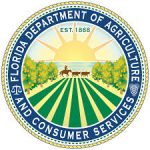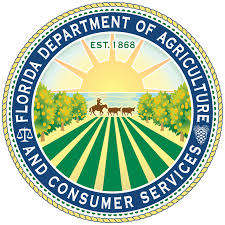 I-4 remains closed at SR-44 and US-92 per Florida Highway Patrol
The Florida Forest Service is currently battling a 180-acre wildfire in Volusia County, and is encouraging motorists and residents to remain clear of the area.
A wildfire of unknown origin broke out shortly prior to 2:00 PM ET today. The Florida Forest Service has deployed five dozer plow units, 3 overhead units, and 1 helicopter to battle the blaze. Volusia County Fire Rescue and Seminole County Fire Department have also responded to the fire.
Containment: As of 5:00 PM ET, the fire is estimated at 180 acres and 50 percent contained. Fire lines have been established north and south of I-4 with helicopter assistance. No structures are threatened at this time.
Road Closures: At the current time, I-4 remains closed at SR-44 and US-92 (International Speedway Boulevard), per the Florida Highway Patrol.
"These wildfires can build quickly and can be extremely dangerous, so everyone in the affected area should follow directions from state and local officials," said Commissioner Nicole "Nikki" Fried, whose Florida Department of Agriculture and Consumer Services includes the Florida Forest Service. "With Bike Week in the broader affected area, all travelers should closely monitor the media for updates on the reopening of I-4 and local roads. We thank our brave Forest Service firefighters for working swiftly to control this wildfire."
Video from the wildfire can be found here as well as on Twitter.
Media with additional questions should contact Florida Forest Service local PIO Julie Allen at 386-503-7351. Updates may also be found on Twitter at @FFS_Bunnell and @FDACS.