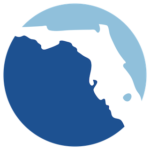 This week, Florida House Bill 813 passed unanimously on the floor of the Florida House of Representatives and the Florida Senate.
CFO Jimmy Patronis said, "Since day one, it has been my top priority to protect Florida consumers, and especially our seniors, from fraud, waste and abuse. I applaud the Florida Legislature today for standing up for Florida's most vulnerable consumers and passing needed protections to stop financial exploitation of our seniors. These men and women have worked their entire lives to build a nest egg only to have bad actors steal their hard-earned money. I thank Senator Doug Broxson and Representative Lawrence McClure for their work in successfully passing this important legislation to protect Florida's consumers."
Attorney General Ashley Moody said, "I'm grateful for Representative Lawrence McClure and Senator Doug Broxson for their leadership on HB 813. I'm committed to protecting seniors from fraud, and this bill helps us in that mission by safeguarding vulnerable investors. We build a stronger, safer Florida by fighting fraud."
OFR Commissioner Russell C. Weigel, III, said, "OFR is deeply committed to ensuring Florida's most vulnerable investors are protected from exploitation. With more than 4 million Floridians ages 65 and older, our state must protect those most likely to be exploited from becoming victims of financial crime. I thank CFO Jimmy Patronis and Attorney General Ashley Moody for their steadfast support of this legislation, as well as our bill sponsors, Senator Doug Broxson and Representative Lawrence McClure."
In an effort to address financial exploitation, over 25 states have adopted similar legislation to protect senior investors. House Bill 813 allows a hold to be placed on transactions or a disbursement of funds from a customer's account if the securities professional has a reasonable basis to believe that financial exploitation of a "specified adult" has occurred, is occurring, has been attempted, or will be attempted.
The Florida Office of Financial Regulation provides regulatory oversight for Florida's financial services providers. Our mission is to protect Floridians, promote a safe and sound financial marketplace, and contribute to the growth of Florida's economy with smart, efficient and effective regulation of the financial services industry.