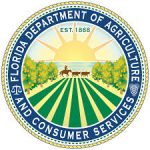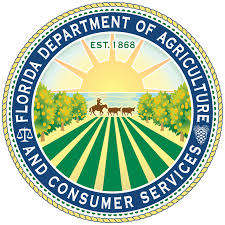 This afternoon, the U.S. Department of Agriculture granted waivers to the Florida Department of Agriculture and Consumer Services (FDACS), providing flexibility to allow schools, child care institutions, and community organizations to feed children during the current COVID-19 school closures.
The federal waivers allow FDACS to provide authority to local school districts on alternative methods of delivering nutritious meals, such as "grab and go" meals, meals available in school pick-up circles, multiple meals (such as breakfast and lunch) picked up at one time, and other methods in non-cafeteria settings, to promote CDC-recommended social distancing. FDACS will also leverage its Summer BreakSpot and Seamless Summer Option non-profit and community partners to ensure Florida's students are fed.
"For millions of Florida's children, school meals are the only meals they can count on. We're working closely with school districts to ensure that students have access to healthy, nutritious meals while schools are closed due to COVID-19," said Agriculture Commissioner Nikki Fried. "We thank the USDA for helping us provide schools with flexible options to make school meals available. We will leverage innovative solutions, relationships, and the dedication of Florida's schools and non-profits to ensure no child goes hungry during this pandemic."
In the 2018-19 school year, Florida's schools served 286,734,316 school lunches, of which 245,782,422 were free or reduced lunches. These schools served 2,908,335 Florida students, of which 2,089,852 were students receiving free or reduced lunches. FDACS is the state agency that funds Florida's school lunch program, through $1.3 billion in federal funding.
Information for Parents, Students, and Families:
While Commissioner Fried and FDACS are encouraging all school districts to provide meals throughout the closure, the decision to serve meals during school closures rests with each school district. School districts may begin providing alternative meals as soon as Monday, March 16. Parents and families should contact their local school district to determine if school meals will be served during this closure, and if so, how meals will be available.
Information for School Districts:
The U.S. Department of Agriculture, Food and Nutrition Service (FNS) has announced program requirement flexibilities that would allow schools, child care institutions, and community organizations to provide meals to low-income children through the Summer Food Service Program (SFSP) or National School Lunch Program Seamless Summer Option (SSO) during school closures related to the novel coronavirus disease (COVID-19).
Now that USDA has approved FDACS' waiver requests, school districts and SFSP/SSO sponsors should submit letters of intention to provide meals during school closures to FDACS with the following information:
A list of the sites that would be activated to serve meals;
At what point following school dismissal the meal service would start;
The estimated number of children to be served;
Time(s) in which meals will be served;
Type(s) of meals to be served (i.e., breakfast, lunch, snack, and/or supper)
What meal distribution method(s) the institution will use and how the waiver will target the children in the dismissed schools;
How the meal distribution will target low-income children, if the school does not have 50 percent or more free or reduced price children enrolled;
Methods for communicating with families;
How the schools, child care institutions, and community organizations will ensure proper operation of the program including meal content, meal counts, food safety, oversight, etc.; and
The contact person for the School District or sponsor regarding service of emergency meals.
The intent to serve must be provided in writing along with the application to participate in SFSP or SSO. FDACS will provide an expedited approval of applications using the following tiered priority system:
School Districts, as defined in section 595.402(5), F.S., operating the National School Lunch Program with current agreements to operate the Summer Food Service Program or Seamless Summer Option
Government and private non-profit organization sponsors that have successfully operated the SFSP/SSO in a prior year
For more information on how to utilize these flexibilities, please contact the FDACS Division of Food, Nutrition, and Wellness at [email protected].
About the FDACS Division of Food, Nutrition, and Wellness
The Division of Food, Nutrition, and Wellness (FNW) conducts, supervises, and administers child nutrition and commodity food distribution programs that are carried out using state or federal funds, including administering the National School Lunch Program and the Summer Food Service Program. FNW provides outreach, guidance and training to child nutrition program sponsors, schools, school food service directors, parent and teacher organizations, and students about the benefit of fresh food produced in Florida. For more information, visit the Food, Nutrition, and Wellness section of the FDACS website.