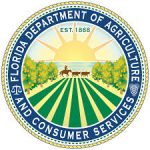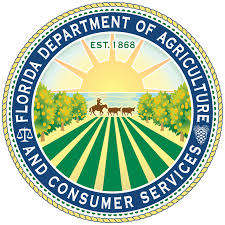 The Florida Department of Agriculture and Consumer Services is today issuing additional guidance regarding COVID-19 for the agriculture industry, consumers, and regulated industries.
"As COVID-19 further sweeps across our state, I want to remind Floridians that our food supply is safe, our agricultural industry is strong, and we're going to get through this together," said Agriculture Commissioner Nikki Fried. "We are in constant communication with state, federal, and industry officials on the security of the food we eat, the sanitation of the places we visit, and the procedures in place to keep Florida's families safe in these challenging times. The best ways Floridians can fight the spread of COVID-19 remains staying home and washing their hands."
Department Updates:
Office Closings: To minimize exposure to COVID-19 and to protect visitors and employees, Commissioner Fried has ordered all Department offices and facilities temporarily closed to the public from Thursday, March 19 through Sunday, April 19. At that time, the Department will further evaluate the situation. Closures include all FDACS regional offices and all Florida Forest Service day-use areas, campgrounds, and recreation areas. All interdiction stations remain open and operational. Essential personnel such as Florida Forest Service wildland firefighters and Agricultural Law Enforcement officers will continue serving in the field while practicing social distancing.
Agriculture Updates:
Production & Labor: Commissioner Fried has been in close communication with major agricultural producers and associations in Florida, and this week participated in a White House conference call with USDA Secretary Sonny Perdue regarding federal efforts to prevent COVID-19 from impacting the nation's agricultural operations. Commissioner Fried also communicated with members of Florida's Congressional delegation in support of continued federal processing of H-2A visas necessary for agricultural labor, as Florida enters its planting season.
Animal & Livestock Feed: FDACS is in close communication with the Florida Feed Association. The state's animal feed supply chain is not disrupted for Florida's livestock and pets at this time. Florida Feed Association member businesses remain open and fully operational to ensure customers have fresh animal feed. "Florida's feed manufacturers are operating following COVID-19 guidelines on a daily basis. As long as product is not hoarded, there are plenty of ingredients in the supply chain to get through these uncharted waters," said Ty Springer, President of the Florida Feed Association and General Manager, Ocala Breeders Feed & Supply.
Aquaculture Loans: Last night, the U.S. Small Business Administration issued a statewide declaration for Florida opening the EIDL loan program to eligible small businesses, including small aquaculture business and small agricultural cooperatives. Eligible aquaculture entities should apply at sba.gov/disaster. Questions should be directed to the nearest SBA district office, which can be located here.
Veterinary Protocols: FDACS is working with the Florida Department of Health, the University of Florida College of Veterinary Medicine, the Florida Veterinary Medical Association, and other partners on COVID-19 animal-related questions, including companion animals. There is currently no evidence that domestic animals, such as livestock and pets, can spread or contract COVID-19 infection. If agricultural producers or pet owners have questions about animals and COVID-19, they should contact their veterinarian.
Industry Updates:
Pest Control: The U.S. Environmental Protection Agency (EPA) has released a list of EPA-registered disinfectant products that have qualified for use against SARS-CoV-2, the coronavirus that causes COVID-19. Prior to using any EPA-listed disinfectants in Florida, commercial users should ensure the product is registered for use in Florida. FDACS does not require licensure under F.S. Chapter 482 for companies or individuals using disinfectants, but these products must be used in accordance with label directions. For questions regarding pesticide registration in Florida, contact the FDACS Bureau of Scientific Evaluation and Technical Assistance at 850-617-7940 or [email protected].
Consumer Updates:
Food Safety, Security & Supply Chain: Commissioner Fried has communicated with executives at leading food retailers, and can assure Floridians that the food supply chain is intact. There are no supply or manufacturing shortages of food being reported at this time, nor issues with the transportation and logistics supply chains. Therefore, consumers should not hoard food products, which can create difficulties for elderly and immunocompromised populations. Further, the U.S. Food and Drug Administration (FDA) has indicated there is no evidence that COVID-19 is transmitted in food products; consumers are still advised to wash fresh fruits and vegetables under running water.
Disinfectants: The U.S. Centers for Disease Control and Prevention (CDC) has provided recommendations on the cleaning and disinfection of rooms or areas where individuals with potential or confirmed COVID-19 have been present. These recommendations are aimed at limiting the survival of novel coronavirus in key environments. Consumers should visit the CDC's website for disinfectant information.
Discontinue Reusable Cups for Refills: The FDACS Division of Food Safety and Florida retail industry groups are recommending the temporary discontinuation of reusing cups. FDACS is asking that retailers consider providing a new reusable cup to customers who present their used cup for refills. This ensures that potentially contaminated cups do not touch the vending apparatus, which could contribute to unintended virus transmission. FDACS is also asking that retailers increase the cleaning and sanitation frequency for these areas. If food establishments have questions regarding this request, they should contact the Division of Food Safety at 850-245-5520 or [email protected].
Concealed Weapon & Security Guard Licensing: As a result of office closures, regional office personnel will not be available to fingerprint license applicants. Many law enforcement agencies and tax collector offices across the state have similarly temporarily suspended fingerprinting services. As a result, concealed weapons license (CWL) applicants will be unable to obtain electronic or hard card fingerprinting services from any means authorized under F.S. 790.06(5)(c). Therefore, the FDACS Division of Licensing will suspend acceptance of online and in-person CWL applications beginning Monday, March 23. The Division will continue accepting online and mailed CWL renewal applications and all Chapter 493 security officer applications.
Reminder: 2-1-1 for Summer BreakSpot: Yesterday, Commissioner Fried announced the activation of a text line and 24/7 call center for families to locate free meals for children under 18 during COVID-19 school closures through the Summer BreakSpot program. Floridians can text FLKIDSMEALS to 211-211, call2-1-1 to speak with a live operator 24 hours a day, or visit SummerBreakSpot.FreshFromFlorida.com for the participating location nearest them.