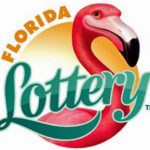 To help protect employees and players during the Coronavirus Disease 2019 (COVID-19) outbreak, Florida Lottery today announced that its Headquarters and all district offices will be closed to the public beginning Monday, March 23 until further notice. Currently, offices remain open to employees.
The Department is actively monitoring COVID-19 and taking every precaution to help keep employees, retailers and players as safe as possible. Health and safety are the agency's top priorities and every effort is being made to ensure the Lottery may continue providing exceptional customer service to players and the public during this time.
Lottery offices will remain open to employees during this time; all Lottery Draw game drawings are being conducted as scheduled, and winner claims and prize payments will continue to be processed via mail. For information on how to claim a Lottery prize during this office closure, visit flalottery.com.
Health and safety are our number one priority. For additional safety tips and the latest information regarding COVID-19 in Florida, visit floridahealth.gov/COVID-19.
ABOUT THE FLORIDA LOTTERY
The Florida Lottery is responsible for contributing more than $36 billion to enhance education and sending more than 840,000 students to college through the Bright Futures Scholarship Program. The Florida Lottery reinvests nearly 98 percent of its revenue back into Florida's economy through prize payouts, commissions to more than 13,000 Florida retailers and transfers to education. Since 1988, Florida Lottery games have paid more than $68 billion in prizes and made more than 2,800 people millionaires. For more information, please visit flalottery.com.