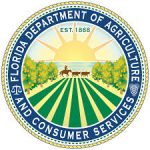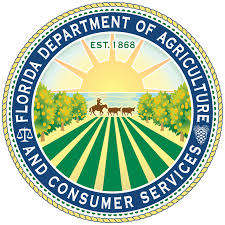 Last month, Commissioner Nicole "Nikki" Fried and the Florida Department of Agriculture and Consumer Services (FDACS) joined the Federal Trade Commission (FTC) to warn consumers of coronavirus scams developing nationwide. As the COVID-19 crisis continues, FDACS is advising Floridians of additional scams emerging and steps they can take to protect themselves.
"Especially during these difficult and uncertain times, we have zero tolerance for scammers who would take advantage of Floridians," stated Commissioner Nikki Fried. "As the state agency regulating charities, we are cracking down on anyone who misleads or deceives Floridians during our collective time of need."
Since February, the Department has received 41 complaints regarding coronavirus, largely related to travel and lodging cancellations. FDACS is the state's consumer protection agency and clearinghouse for consumer complaints, last year handling over 400,000 consumer inquiries and complaints, and returning over $2.8 million to consumers through mediation with businesses.
CNBC.com: "Scammers have been caught setting up fake charities that purport to benefit victims of the virus, said Nikki Fried, commissioner of Florida's consumer unit."
As mentioned in February's press release on coronavirus scams, in addition to tactics from misleading emails and posts promoting prevention tips, to fake information about cases in nearby neighborhoods, scammers have also set up websites to sell phony products and using fake emails, texts, and social media posts. These tactics are a ruse to steal money and acquire personal information. Scammers may be ask individuals to donate to charities that benefit victims of the virus, offering advice on unproven treatments, or contain malicious email attachments.
New scams emerging:

What should consumers do?

Consumers should report scams to the FDACS Division of Consumer Services at 1-800-HELP-FLA (1-800-FL-AYUDA en Español), or online at FloridaConsumerHelp.com. Consumers can also use our online Check-A-Charity tool to learn if a charity is properly registered and if your money is going to benefit victims of coronavirus, and report concerns to the Federal Trade Commission at FTC.gov/complaint.
Commissioner Fried, FDACS, and the FTC also offer the following tips to avoid these scams:
Check out an online seller by searching for the person or company's name, phone number, and email address, plus words like "review," "complaint," or "scam." If everything checks out, pay by credit card, and keep a record of your transaction.
Don't give somebody money right now. If there is any question in our mind, delay the purchase. If it is a good deal, it will almost certainly not expire in the next 24 hours, and that will allow you to contact the company and ask them if this is for real.
Never pay money to earn money. And don't share personal information until you've done your research. Search online for the company name and the words "review," "scam," or "complaint."
The government will not ask you to pay anything upfront to get federal relief money. Nor will they call on the phone to ask for your Social Security or bank account information. Anyone who does is a scammer.