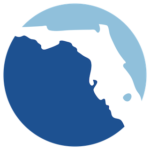 The Florida Office of Financial Regulation (OFR) is offering resources to Floridians who may need help finding information about their financial services provider(s), including state-chartered banks, credit unions, mortgage servicers or other financial businesses and professionals.
OFR Commissioner Russell C. Weigel, III, said, "It's our priority to ensure that Floridians have these important resources at their fingertips as individuals and families respond to the financial impacts of COVID-19. OFR understands that financial businesses and professionals are navigating a complex and evolving situation that poses many operational challenges to their employees, customers, and members."
"Financial services providers across the state are ready and willing to work with the people of Florida. OFR urges consumers and businesses to be proactive and contact their providers about programs and services that may be available to help."
OFR Division of Financial Institutions
Download List of Websites for State-Chartered Financial Institutions
Find Your FDIC-Insured Banking Institution
Find Your Credit Union
FDIC Coronavirus Resources
OCC Coronavirus Resources
OFR Division of Consumer Finance
Federal Housing Finance Agency (FHFA) Coronavirus Resources
Nationwide Multistate Licensing System (NMLS) Lender Search
Consumer Financial Protection Bureau Coronavirus Resources
OFR Division of Securities
Find Information About Your Broker or Investment Adviser
FINRA Guidance on COVID-19
SEC Response to COVID-19
If you need assistance with your provider or to file a complaint, call OFR at (850) 487-9687 or visit us online, www.flofr.com.