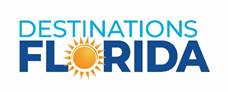 Destinations Florida today released the results of a study that tracked recent impacts of the COVID-19 outbreak on Florida's tourism industry. The study outlined significant drops in hotel occupancy rates, drops in hotel bookings, revenue losses and employee layoffs. Since March 1, Florida tourism businesses reported:
99% of hotels, vacation rental agencies and bed & breakfasts had drops in bookings 30 days out
94% of hotels, vacation rental agencies and bed & breakfasts had drops in bookings 60 days out
Hotel occupancy was at 23% this week in March 2020 as compared to 82% occupancy this week in March 2019
97% of tourism businesses had drops in profits and revenues
One in three tourism businesses laid off employees
The results of the study were compiled from a total of 995 completed surveys from industry partners in 37 counties. The majority of respondents were small tourism-reliant businesses with fewer than 10 employees and less than $1 million in annual revenues. The study was conducted by Downs & St. Germain Research, which donated its time and expertise to this project.
"While the numbers may seem bleak at the moment, Florida's tourism industry can and will rebound provided we are able to successfully promote our state and local destinations to potential visitors," said Robert Skrob, Executive Director of Destinations Florida. "Once the threat of COVID-19 has abated, we will need VISIT FLORIDA, local tourism promotion organizations and local tourism taxes now more than ever to let potential visitors know that Florida is open for business. A return to a healthy, vibrant tourism industry also means jobs and revenue returned to the state."
In its recent report, Destination Promotion: Empowering Florida's Growth, Destinations Florida highlighted examples of how state and tourism promotion organizations have helped Florida overcome and recover from threats to the industry including hurricanes, the Zika virus outbreak, red tide, green/blue algae, and oil spills.
Florida needs visitor-generated sales tax revenue to maintain its current tax structure, keep taxes low for residents, and to continue to offer existing programs and services. Funding VISIT FLORIDA and protecting the current uses of local tourism taxes will help reinvigorate Florida's and local economies.
Destinations Florida serves as the unifying voice representing Florida's destination marketing organizations and strives to increase the effectiveness of local tourism promotion organizations' efforts.