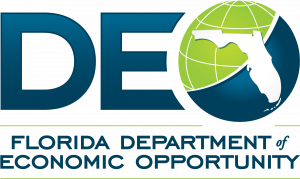 The Florida Department of Economic Opportunity today announced Florida's unemployment rate was at 2.8 percent in February 2020. Additionally, the labor force increased with 195,000 Floridians entering the workforce over the year.
Florida businesses created 157,700 private-sector jobs over the year and the state's annual private-sector job growth rate of 2.0 percent continued to outpace the national job growth rate of 1.7 percent.
Other economic indicators include:
Private-sector industries gaining the most jobs over-the-year were:
Education and health services with 35,600 new jobs;
Leisure and hospitality with 28,400 new jobs;
Trade, transportation and utilities with 27,000 new jobs;
Professional and business services with 26,200 new jobs; and
Construction with 25,000 new jobs.
Consumer Sentiment Index is 102.6 in February 2020.
To view the February 2020 jobs report by region, please see below:
To view the February 2020 employment data visit www.floridajobs.org/labor-market-information/labor-market-information-press-releases/monthly-press-releases.
About DEO
The Florida Department of Economic Opportunity combines the state's economic, workforce and community development efforts, expediting economic development projects to fuel job creation in competitive communities and promote economic resiliency. For more information, including valuable resources for employers and job seekers, please visit www.floridajobs.org.