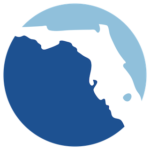 Get the resources you need to help your business
survive and recover from the COVID-19 pandemic
On Friday, March 27, 2020, President Donald J. Trump signed the Coronavirus Aid, Relief, and Economic Security Act (CARES Act) into law. This new federal law provides economic relief for businesses and individuals being negatively impacted by the outbreak of COVID-19.
CFO Jimmy Patronis said, "As a former small business owner, I know all too well the burden the COVID-19 pandemic has had on our state's small business community and we must do all we can to support them during these challenging times. I thank President Trump for signing the CARES Act to provide needed relief to these hard-working Floridians and their employees. I encourage individuals and businesses to take advantage of these financial resources as we continue to work together to fight the COVID-19 threat in our communities."
OFR Commissioner Russell C. Weigel, III, said, "Small businesses are at the heart of Florida's communities, and many of the financial services businesses under OFR's purview are small organizations. The relief provided in the CARES Act will help them survive and recover from the COVID-19 pandemic so they can continue to employ people and offer Floridians vital financial services. I encourage business owners across the state to learn about your options and how this much-needed relief can help your business."
The CARES Act, in part, helps small businesses in several ways, including a Small Business Administration (SBA) loan program to provide capital and retain employees, business tax relief, employee retention credits, and payroll tax deferral.
The Florida Office of Financial Regulation provides regulatory oversight for Florida's financial services providers. Our mission is to protect Floridians, promote a safe and sound financial marketplace, and contribute to the growth of Florida's economy with smart, efficient and effective regulation of the financial services industry.