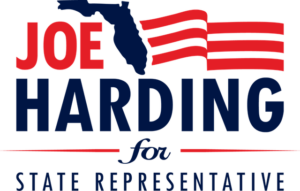 House District 22 Candidate Joe Harding today called for the shutdown of all abortion clinics in the State of Florida. Harding issued the following statement:
"The governor has called for the shutdown of all non-essential businesses. I encourage him to extend that list to include abortion clinics and, in addition, to instruct all medical staff at the clinics to focus their efforts on saving lives by assisting in COVID-19 care and recovery, rather than destroying lives via abortion procedures. As many know, my fourth child, Gideon, fought for his life in the Newborn Intensive Care Unit (NICU) for his first few weeks after delivery. With a lot of prayer and all the right medical attention, he survived. I've always been a strong advocate for the life movement, and that experience dramatically reminded me how fragile life is and that we must always fight to preserve it. All life should be is in God's hands, from cradle to grave. I made a promise to God and to my son that I would never stop telling his story."
About Joe Harding for State Representative
Joe Harding, a conservative Republican and seventh generation Floridian, is a small businessman who was born and raised in Williston. Harding's priorities are ending illegal immigration, outlawing sanctuary cities, and supporting agriculture. Also topping his agenda are defending Second Amendment rights, protecting all human life, and addressing skyrocketing health insurance and prescription drug costs. Harding learned the value of hard work and good stewardship of resources in his large family of eleven children, raised by his pastor father and homeschooling mother. While studying construction management at Florida International University, he worked multiple jobs to support himself, eventually working his way up into demanding project management roles. Currently, he owns and operates a lawn maintenance company and a horse boarding and training facility. Harding and his wife, Amanda, have four children. District 22 includes Levy County and part of Marion County.
ON THE WEB:  www.JoeHarding.net
Paid by Joe Harding, Republican, for State Representative