Hundreds of cars snaked through Florida A&M University's Bragg Stadium parking lot Wednesday as families picked up food supplies from Second Harvest of the Big Bend.
During the weekly emergency food distribution, Bragg Stadium parking lot was completely packed with volunteers directing traffic as residents from the community lined up to pick up boxes of food provisions.
Those without a car were allowed to walk-up and pick-up their groceries while adhering to social distancing guidelines. By the 2 p.m. closing time, 1,140 food kits had been distributed. Some people in line had to be turned away.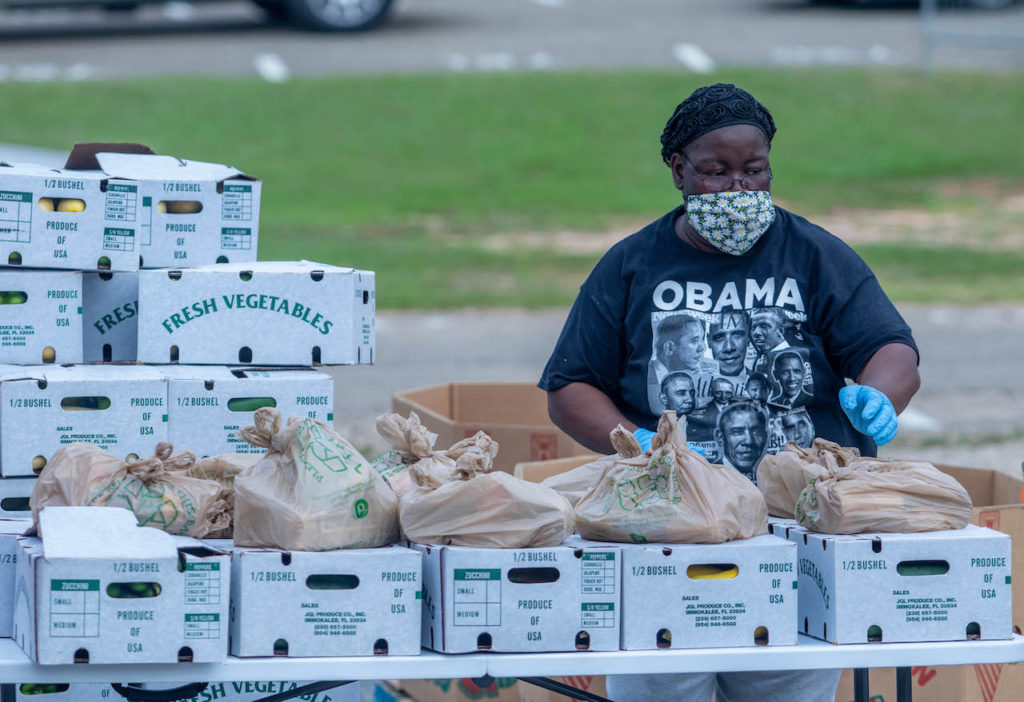 "There is a huge need," said Tanya Tatum, director of FAMU Student Health Services, which partners with Second Harvest and operates a campus food pantry. "There are lots of people who have lost jobs. It's definitely meeting the need."
The weekly mobile emergency distribution events are part of the nonprofit's efforts to counter mounting food insecurity during the worsening COVID-19 pandemic. Last week, Tallahassee Community College hosted the event.
"We definitely plan to continue the emergency mobile distribution every week," said Joi Edwards of Second Harvest. "We hope the folks who didn't make it can come early the next time."
Edwards would like to hold another food distribution at FAMU in the coming weeks.
"This is the first month of emergency mobile food distributions of this magnitude in Leon County," she said. "We hope we can establish a permanent pattern with the locations where we have been distributing."