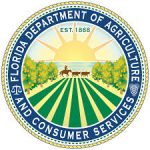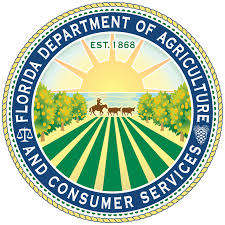 Agriculture Commissioner Nicole "Nikki" Fried, an independently elected member of the Florida Cabinet, today reiterated her call for immediately resuming meetings of the Cabinet and Clemency Board. The Florida Cabinet has not met since February 4, after which the Governor has canceled subsequent scheduled meetings.
"The people of Florida expect their statewide leaders to work together during this unprecedented challenge. Successfully managing the impacts of COVID-19 requires the full weight of Florida's state government, which takes cooperation and coordination," said Commissioner Fried. "Regular briefings on the state's COVID-19 response are necessary for Florida's independently elected Cabinet members, which together with the Governor oversee critical state agencies. Without these meetings, Cabinet agencies are dangerously left in the dark. Without Clemency Board meetings, Floridians for whom justice may otherwise be decided will see that justice further delayed, including inmates facing risk of contracting COVID-19. I am therefore reiterating my call for the Governor to schedule meetings of the Cabinet and Clemency Board as soon as possible, by telephonic or electronic means, as we have done before. I am also again requesting regular briefings of the Cabinet on the state's COVID-19 response, including the current state of Florida's pension fund, fiscal projections on the state budget, and health status of Florida's prison population, given recently-uncovered inmate deaths. These briefings are expected and necessary to fulfill our responsibilities as Constitutional officers of the state of Florida."
Florida is "unique among the 50 states in America" with "a Cabinet consisting of three constitutionally elected state executives" who are "elected by the people and serve as a collective decision and rule making body for the state." The Florida Cabinet jointly oversees state agencies responsible for revenue, public safety, financial services, law enforcement, highway safety, land and water issues, and veterans. The Cabinet members also serve as the Board of Executive Clemency.
Timeline:
Commissioner Fried first asked the Governor on March 2 to establish regular Cabinet briefings on COVID-19, a request that went unanswered. On March 26, Commissioner Fried showed support for telephonic meetings of the Cabinet and Clemency Board. On April 1, Commissioner Fried reiterated that she's received no communication from the Governor, except the cancellation of the upcoming Cabinet meeting. Fried's office sent a formal request on April 9 to the Governor seeking to schedule Cabinet and Clemency meetings and COVID-19 briefings, which also went unanswered.
The refusal to schedule Cabinet and Clemency meetings and briefings continues a troubling lack of communication from the Governor with federal, state, and local officials.