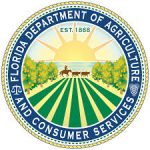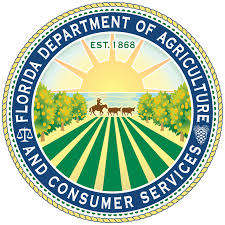 Yesterday, the United States Department of Agriculture's (USDA) Natural Resources Conservation Service (NRCS) announced an investment of $206 million through its Regional Conservation Partnership Program, which along with nearly $300 million in partner contributions, will help to protect natural resources across the nation. Two Florida projects will receive $16.5 million in federal funds and $20.8 million in partner contributions.
"We are thrilled that Florida has been granted funding for two crucial conservation projects through the USDA's Regional Conservation Partnership Program. Protecting our natural lands and waterways for future generations is a top priority of our Department, said Agriculture Commissioner Nikki Fried. "The Ocala to Osceola Wildlife Corridor and Red Hills to the Coast projects will help farmers while conserving crucial water resources, improving water quality and supply, strengthening soil health, and fortifying drought resiliency."
The funding will go towards an effort to protect natural lands and waterways in 48 conservation projects across 29 states, implementing impactful and measurable outcomes. They will support diverse agricultural and natural resource objectives, from helping farmers and ranchers improve water quality, soil health and drought resiliency to protecting drinking water supplies and enhancing wildlife habitat.
"I'm excited to announce the first Regional Conservation Partnership Program awards under the 2018 Farm Bill," saidNRCS Chief Matthew Lohr. "Through collaboration and aligning our resources toward a common goal, we're making an impact for natural resource conservation that could never have been realized on our own."
Florida Projects:
Red Hills to the Coast, Connecting Land and Water
Lead Partner: Tall Timbers Research Station and Land Conservancy
Lead State: FL | Partner States: GA
Funding: $ 7,066,883 | Partner Contributions: $ 9,417,564
Summary: Tall Timbers' vision for the St. Marks River and Aucilla River watersheds is a pair of adjoining watersheds that contain conserved, well-managed natural habitats that allow for an increase in populations for listed wildlife species, improved water quality for residents, and economic benefits to surrounding communities. A diverse set of partners intends to enroll at least 5,000 acres in conservation easements and provide technical and financial assistance covering 15,000 acres.
The Ocala to Osceola Wildlife Corridor
Lead Partner: North Florida Land Trust
Lead State: FL | Partner States: N/A
Funding: $ 9,441,558 | Partner Contributions: $ 11,405,100
Summary: North Florida Land Trust (NFLT) plans to combine resources from four State and Federal programs to permanently protect 8,500 acres, restore terrestrial habitat for imperiled species on 6,000 acres and protect military training near Camp Blanding in North Central Florida. Project activities will enhance habitat for longleaf pine-specialists like gopher tortoise and red-cockaded woodpecker.
Regional Conservation Partnership Program (RCPP):
The RCPP uses a partner-driven approach to fund innovative solutions to natural resource challenges. It allows stakeholders to come together as partners, working together with private landowners and agricultural producers to implement a variety of conservation solutions, including land management practices and systems, short-term land rentals, conservation easements, and watershed structures. For more information on the RCPP, visit their website.