Sen. Lizbeth Benacquisto, Rep. Dane Eagle and other community leaders joined Family Initiative Inc. on Thursday night for a virtual town hall to discuss the COVID-19 response with families of individuals with autism and other disabilities.
Other speakers included Barbara Palmer, Director of the Florida Agency for Persons with Disabilities; Sarah Owen, CEO of the Southwest Florida Community Foundation; and Therese Everly, Vice Chair of the Lee Health Board of Directors.
"We are working as hard as we can to provide you with resources and connect you with resources. To the families, I give you immense credit, you are juggling working from home, kids at home, you are the most amazing people," Sen. Lizbeth Benacquisto said to the families on the call. "We want to make sure we can connect the dots and do whatever we can for your children."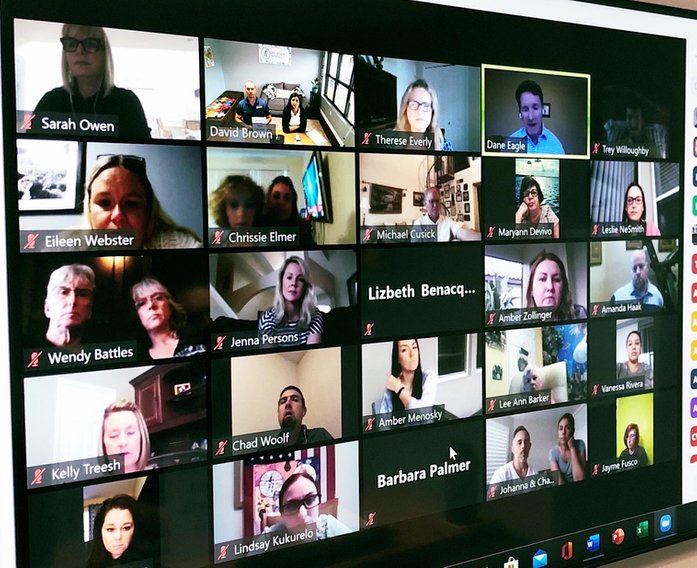 "This is unprecedented, and we are all trying to get through this together," said Rep. Dane Eagle. "We are really here to listen to you and hear what's on your mind and try to make things better."
Family Initiative, Inc., is a Southwest Florida nonprofit dedicated to supporting children who have autism and strengthening their families. The organization serves children in clinical settings by providing therapies and also offers autism play groups, teen meetings, parent education and more.
"The response to COVID-19 and the steps taken throughout our community to slow the spread have altered our lives, disrupting our routines and schedules. Individuals on the autism spectrum often rely heavily on these structures and supports, such as schools, workplaces, and community-based services, which are now unavailable due to social distancing requirements and stay-at-home orders," said David Brown, President of Family Initiative. "Our families have many concerns and we wanted to bring together local and state leaders to provide resources and answers for the unique needs of the autism community. By maintaining connections and extending individualized support, we hope to reduce the anxiety individuals with autism and their families may experience through this challenging time."
More than 40 participants attended the virtual town hall. Questions concerned the state's stay-at-home order, medical processes for individuals with disabilities, and questions regarding minor and adult children with disabilities.
"These are truly difficult times. We have been able to provide flexibility to providers to be able to provide services that are different and unique," said APD Director Barbara Palmer. Palmer also directed families to the APD website where Frequently Asked Questions are updated regularly with detailed information for individuals with disabilities and their families.
Therese Everly, Vice Chair of the Lee Health Board of Directors, spoke about the changes made at Lee Health in Southwest Florida because of the pandemic. "Lee Health has been providing health care to this community for 100 years. I know this COVID is a challenge, often people have a lot of fears, but there is so much hope and optimism out there," she said.
Everly also gave information specific to parents or guardians of individuals with disabilities on how Lee Health, and the Golisano Children's Hospital of Southwest Florida, is supporting these families, including opening up Golisano for patients with disabilities up to age 29.
Families asked about when the state may reopen, since many individuals are out of work.
"The decision in Florida to reopen is going to be made with the best data and the best information and in a way that is the safest for everyone across the state," Sen. Benacquisto said.
Rep. Eagle agreed, "We've got to figure out how to do this in the most safe and cautious way, but I know everyone is chomping at the bit to get back to work and resume some sort of normalcy."
About Family Initiative Inc.
As the population of children and adults diagnosed with Autism Spectrum Disorder (ASD) continues to grow throughout Southwest Florida, Family Initiative, Inc., is working with ASD families to develop supports and resources for children and teens diagnosed with autism. The nonprofit offers autism play groups, art groups, parent groups and clinical services.