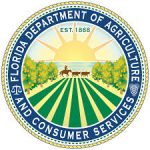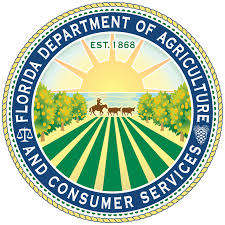 On the 50th anniversary of Earth Day, Agriculture Commissioner Nicole "Nikki" Fried today offered the following statement on climate change and energy issues:
"For fifty years, Earth Day has reminded humanity of our shared responsibility to protect the only home we've ever known. With the threat of climate change continuing to rise, Florida's leaders must face the facts on our state's energy and climate future. The choices we make today will impact our environment for generations to come, so we must act now to prepare the nation's third-largest state, using the third-most energy, for what lies ahead. Though we have made progress in Florida, much more must be done to address our climate crisis, our fossil fuel consumption, and the health of state's precious ecosystems."
In late 2019, Commissioner Fried and the FDACS Office of Energy released the Florida Energy and Climate Plan, the first state-level energy and climate proposal in years. The Plan outlines meaningful steps towards securing clean, affordable energy, addressing the growing crisis of climate change, and creating new clean energy opportunities for Florida's economy.
Commissioner Fried and the Florida Department of Agriculture and Consumer Services also hosted in 2019 the Florida Energy and Climate Summit, the first state-level summit to address climate change in a decade. At the Summit, Fried announced the creation of the Florida Advisory Council on Climate and Energy (FACCE), which will consider how the state can modernize energy policy, diversify energy sources, increase energy efficiency, and address the energy burden upon our most vulnerable citizens.
The FDACS Office of Energy is also currently working to develop funding opportunities for new technologies that increase energy efficiency and enhance renewable energy and alternative fuel opportunities.