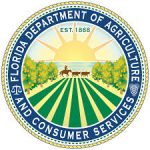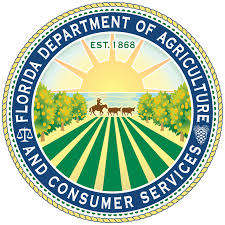 Agriculture Commissioner Nicole "Nikki" Fried, a member of the Florida Cabinet, tonight submitted a detailed report of recommendations to the Re-Open Florida Task Force established by the Governor.
"As the Constitutional officer responsible for overseeing our state's agriculture industry, and as your colleague on the Florida Cabinet, independently elected by the people of the great state of Florida, I am obliged to provide you with the following recommendations to be considered by the Re-Open Florida Task Force," reads the report's opening letter fromCommissioner Fried to the Governor. "Without question, Florida agriculture is critical to feeding our families, is an essential part of our economy, and is central to our 500 years of history and heritage."
The full report "Recommendations to the Re-Open Florida Task Force from Agriculture Commissioner Nikki Fried" may be downloaded here.
The 10-page report provides detailed recommendations to support Florida's $137 billion agriculture industry, the state's second largest industry and first largest during economic downturns. The recommendations are divided into sections based on leveraging federal relationships, making state investments into Florida's recovery, and stabilizing Florida's workforce and working families. Specific actions include securing federal crop purchases and direct aid, improving the state's unemployment system, replenishing state emergency bridge loans, increasing Florida-grown commodity purchases by state agencies, and supporting rural health, mental health, and broadband initiatives.
The recommendations are especially important given the mounting economic losses Florida's agriculture industry faces from COVID-19. Earlier this week, the Florida Department of Agriculture and Consumer Services released a COVID-19 Impact Assessment detailing over $522 million in projected losses for a dozen seasonal produce crops.